High Tatras - Vysoké Tatry | Chalets | Hiking | Must See | National Parks | Slovakia | Summer | 7. December 2022
Chata pod Rysmi, Téryho chata, Zbojnícka chata
Follow our new article about 3 most challenging chalets on Slovak side of High Tatras in Slovakia.
We hope to give you better idea how far to walk and what to expect on hike.
---
Chata pod Rysmi
This hike is only for advanced hikers but with the most beautiful view. You can go there only in summer season (from July – 31 October). Its height is 2250 meters asl.
Idea of building the chalet is from 19th century. It was not easy, because mountain climber Ubald Felbinger and his team did not have enough money to build it. Avalanches damaged it three times and after reconstruction they finally opened it in 2013.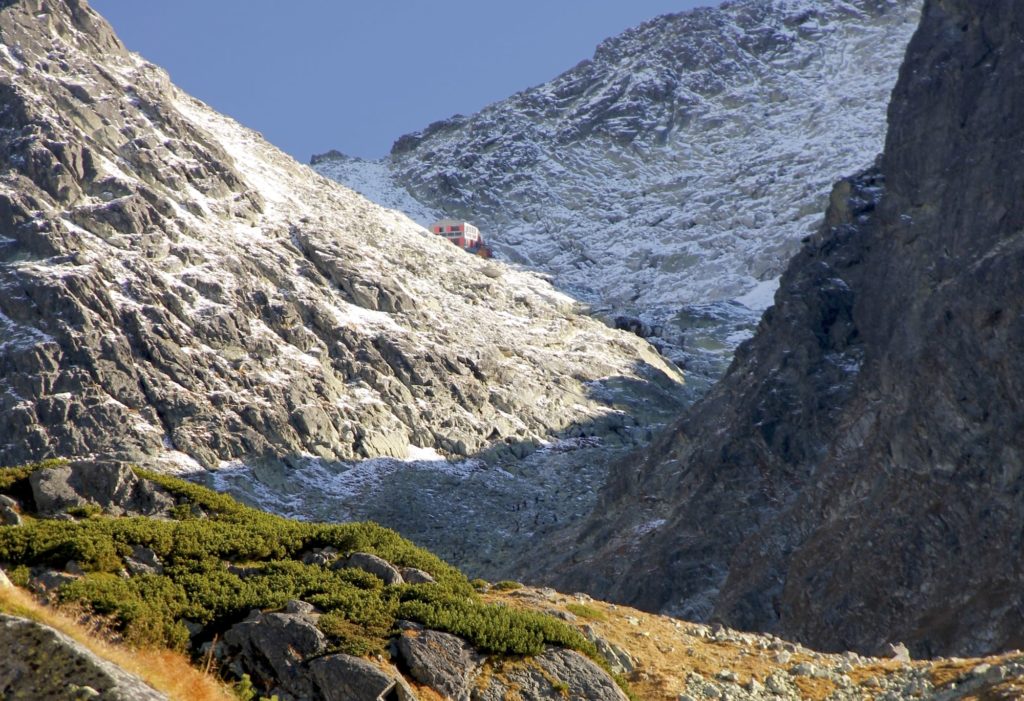 If you want to go to Chata pod Rysmi, follow red marked trail from Štrbské pleso towards Popradské pleso, then direction to Žabí potok and again red marked trail to chalet.

Getting to chalet Rysy takes approximately 3:30h from the bottom of the valley. They offer proper beds, pillows and blankets so you do not need to take sleeping bag with you, but always check beforehand their occupancy as they are very busy in summer and sleeping bag may be needed!!

Enjoy walk to this chalet!!
Here is useful link if you would you like to try our advanced Tatras walking holidays?
---
Zbojnícka Chata
Zbojnícka chata is 1960 meters above sea level (moderate tour, definitely not the easy one), it is located at Veľká studená dolina and it was established in 1907. Slovaks call it Zbojnička.
In the past, there were a lot of miners and goldrushers here.
The first hiker who visited the chalet was probably Gregor František Berzevici, the mountain guide.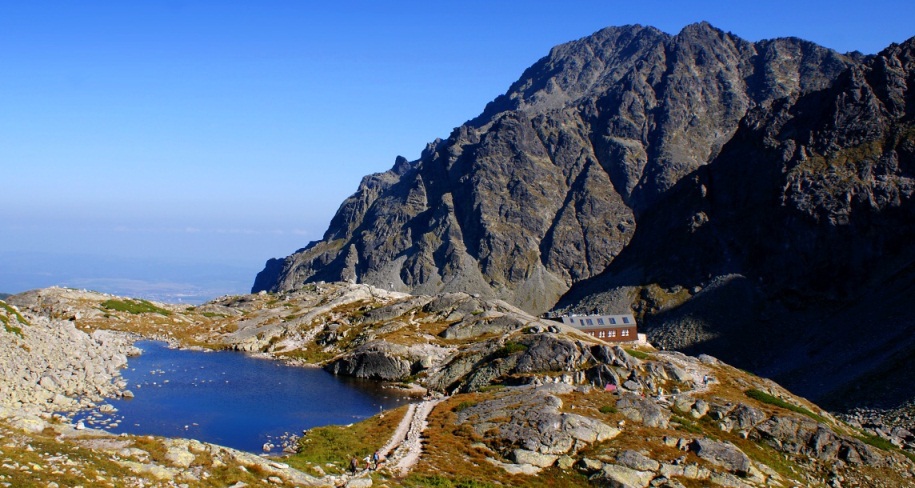 The name of the chalet is Zbojnícka (means brigand or bandit) and it is because of poachers that slept here in the past. Unfortunately, fire damaged the chalet in 1998.
Nowadays you are able to get accommodation for up to 16 people. Food is carried by sherpas and prepared on place. It takes around 2:30 hours to get there.
Toilets are outside the chalet. Follow marked trails to get there:  it is red trail from Hrebienok to Rainerova chata, later on you change to blue marked trail heading to Zbojnícka chata.

---
Téryho Chata
Téryho chata is also called Terynka in Slovak slang. It is 2015 meters asl. and it was built in 1899 by Edmund Téry, the first man who climbed Pyšný štít. Chalet lays in Malá studená dolina.
Mountain sherpas carry food and necessary things to Terynka. Ladislav Kulanga was one of them and he broke a record of mountain sherpas. He carried up 151kg to Téryho chata.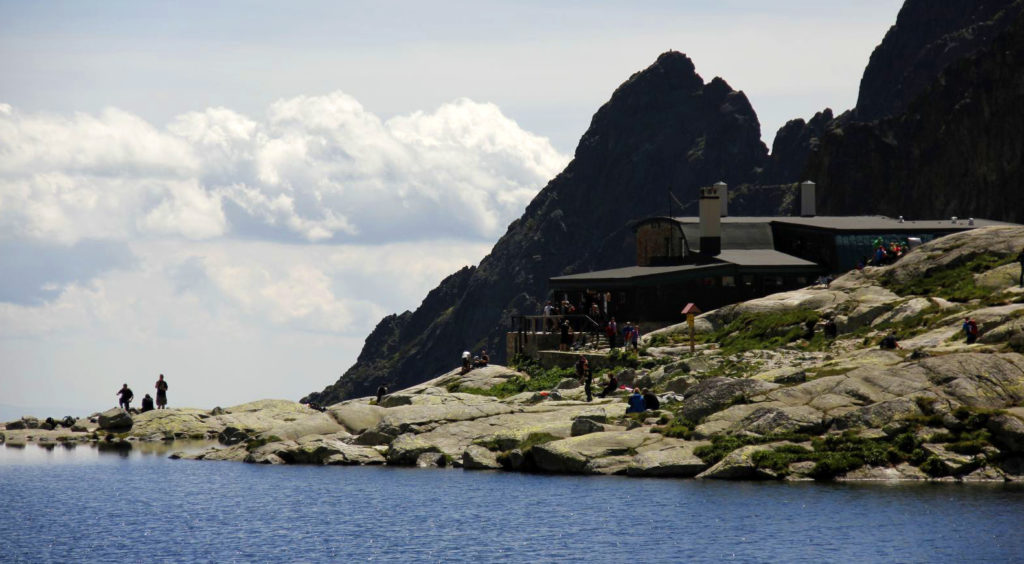 Now is the chalet one of the most known chalets in High Tatras. It offers accomodation and food. There are also beautiful views on Lomnický štít, Ľadový štít, Pyšný štít and a lot more!
Start you hike from Hrebienok or from Skalnaté pleso follow the red coloured trail to Zamkovského chata and then change to green marked trail to Téryho chata.
Hike will take you put 3 hours if you walk from Hrebienok or 2:30 hours if you will walk from Skalnate Pleso.
Enjoy and be prepared for moderate tour! Always plan hikes according to your fitness level!!