High Tatras - Vysoké Tatry | Hiking | Must See | National Parks | Prielom Hornádu | Slovakia | Slovenský Raj | Sucha Belá | Summer | Tomašovský Výhľad | Traditional | 8. December 2022
TOP 3 Hikes in Slovensky Raj best of Slovak Paradise
It seems that you already heard about our National Park called Slovensky Raj, also called as Slovak Paradise?
Located in the eastern Slovakia not far from town Poprad. It is one of the most favourite destinations because of it's green nature, waterfalls, tarns and caves.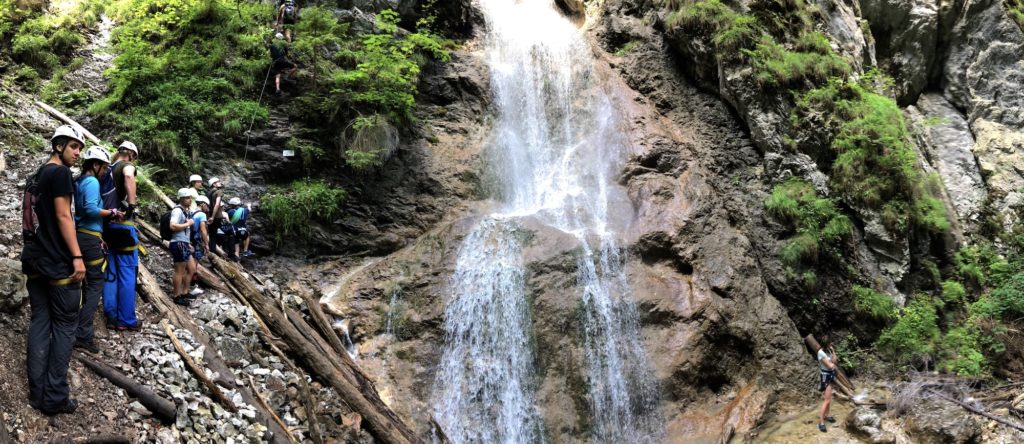 You are going to read about top 3 walks in Slovensky Raj. We will start with great green one way hiking trail in gorge called Suchá Belá, next one will be technically harder called Ferrata Kyseľ where you need to use harness, carabines and helmet.
Very last hike we will describe is Prielom Hornádu, gorge walk in slovak paradise following river Hornad, using wooden ladders and metal platforms.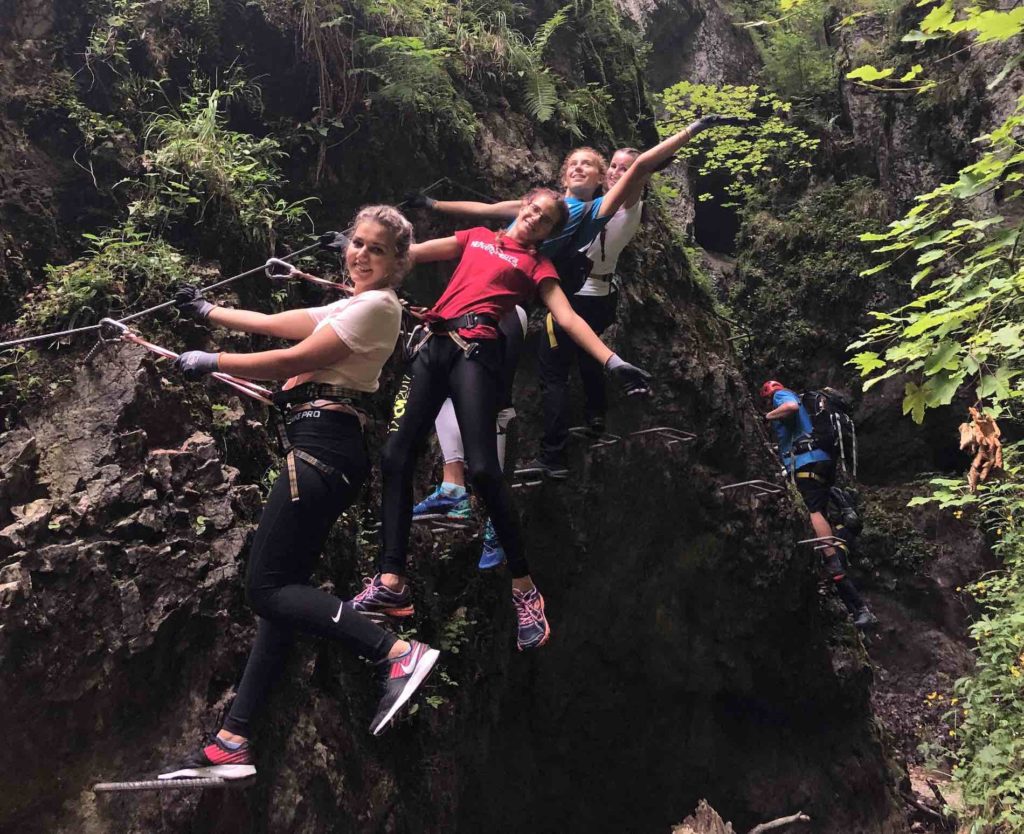 Suchá Belá
Suchá Belá is beautiful green gorge, with it's hiking trail 3,7km long, minimum time to get on top is 2 hours, slower walkers have top count 3 hours. Please do not forget that getting back is by different hiking trail and it takes another 2 hours to parking place near Hrabušice.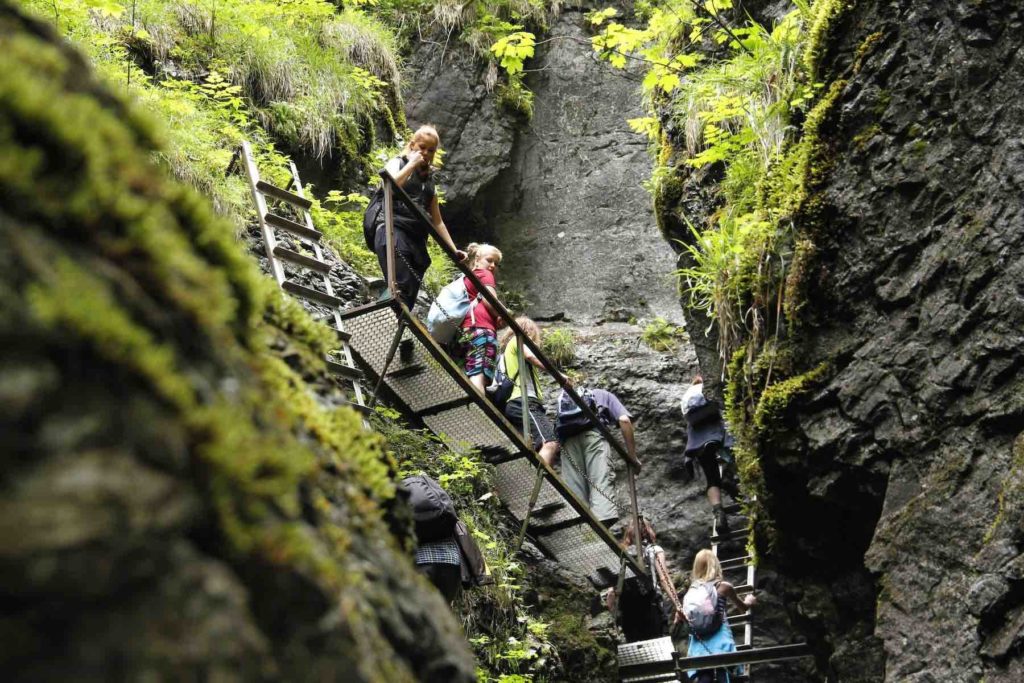 What to expect in gorge? You will walk and climb above waterfalls in beautiful gorge using wooden and metal ladders. See attached map with graph. But if you still feel like to take guided hiking tour in Sucha Bela in Slovenský Raj feel free to contact adventoura staff:)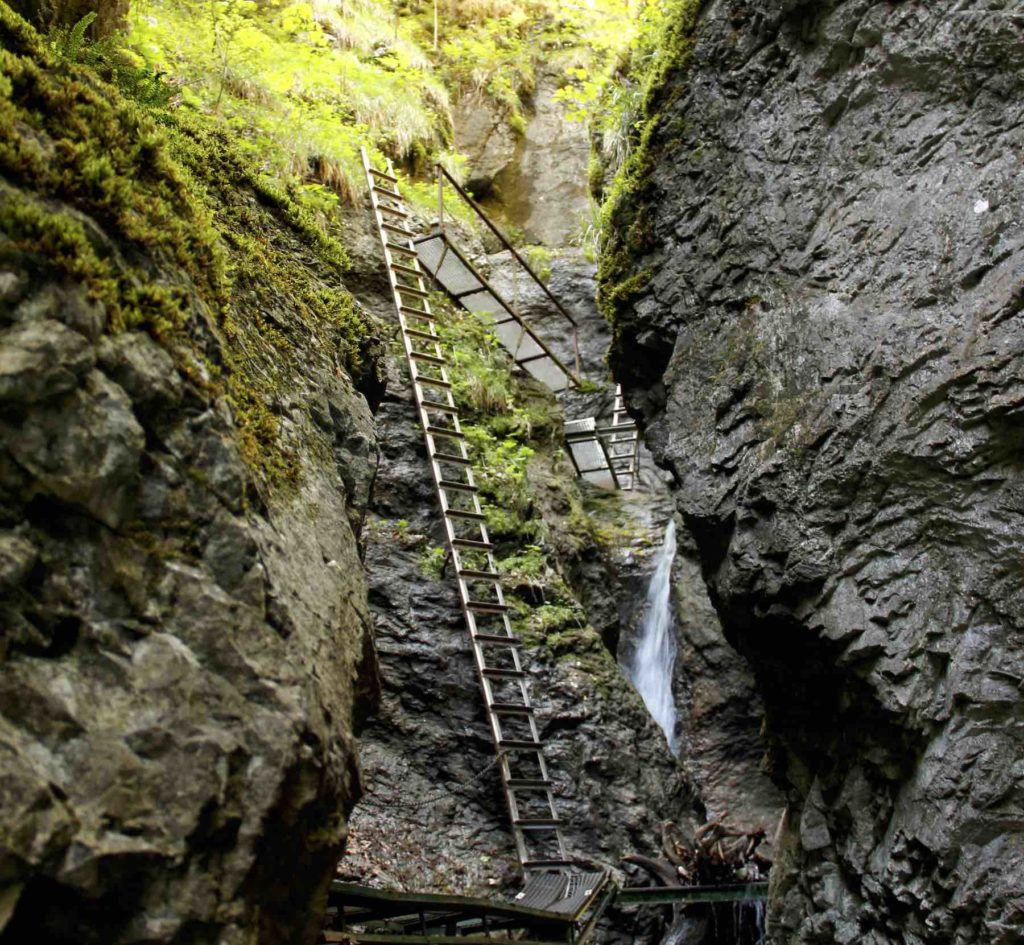 Do not forget to take waterproof clothes and good hiking boots, ladders are sometimes wet from water. It is definitely worth to see this place if you like green forest and great gorge! One more tip: basic gloves are useful against dirt and ladies could keep their hands warmer.
P.S.-Are you afraid of heights? Please notice that some ladders are longer that 15m! We do not recommend to take little kids under 120 cm tall and kids in child seats there.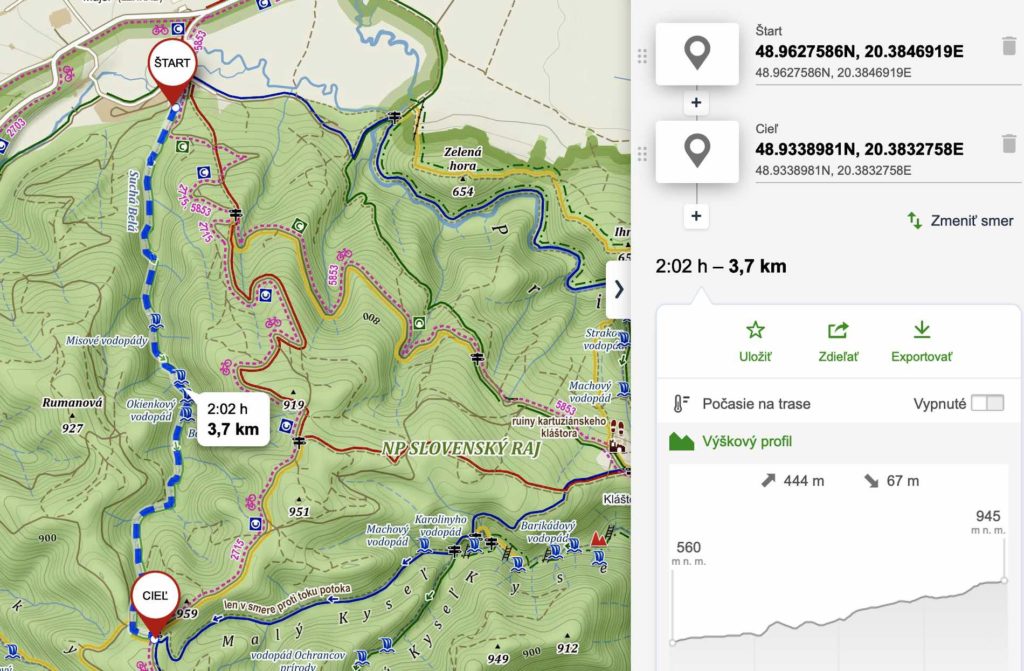 Ferrata Kyseľ
Hike in Ferrata Kysel? you must an adrenaline junkie!:) Hike in canyon Kysel has only 1,5km but to get there and start you have to walk about 5km from Čingov camping site.
Please see attached map with graphs and NOTE THAT it is intermediate up to advanced level of hiking. Helmet, harness, gloves, carabines has to be rented before hike in of the Ferrata sets rental in Čingov!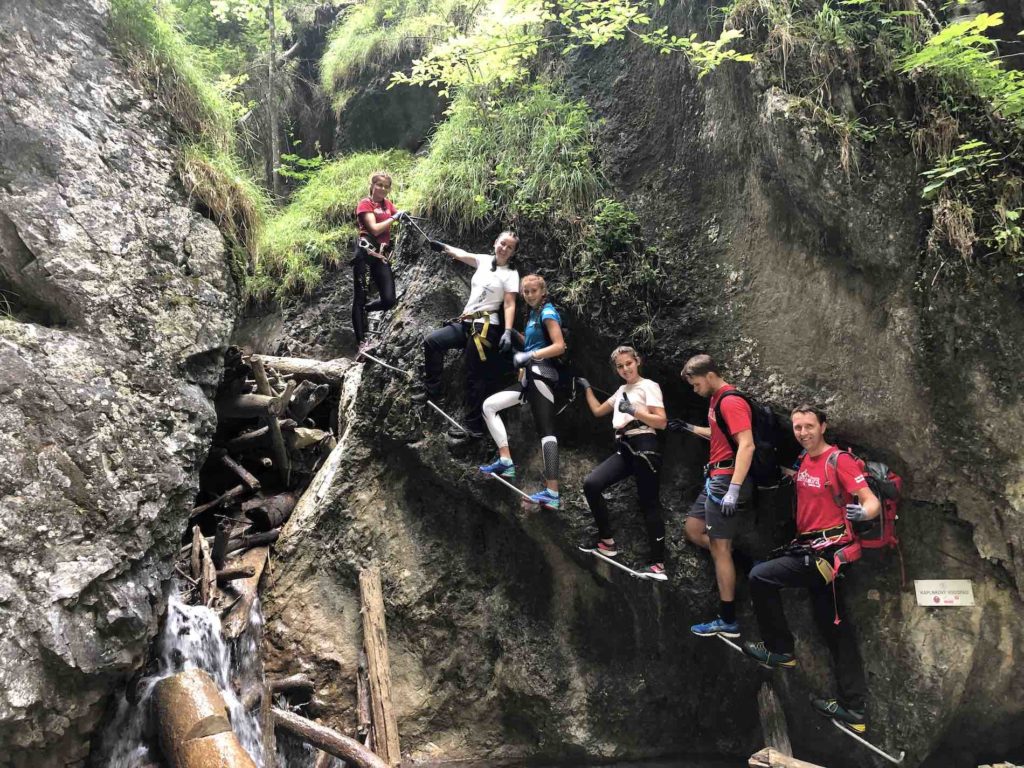 Walk from Čingov camp site and parking spot to the beginning of Ferrata Kysel hiking trail is easy, you follow river Hornád and than turn to valley of Biely potok. Once you get to the beginning of Ferrata Kysel hike, put your helmet, harness, gloves on and let's go! 🙂
Hiking trail Ferrata Kysel is one way hike, you will have to return by different trail back to Čingov area. Just buy a map in one of information centers in Čingov.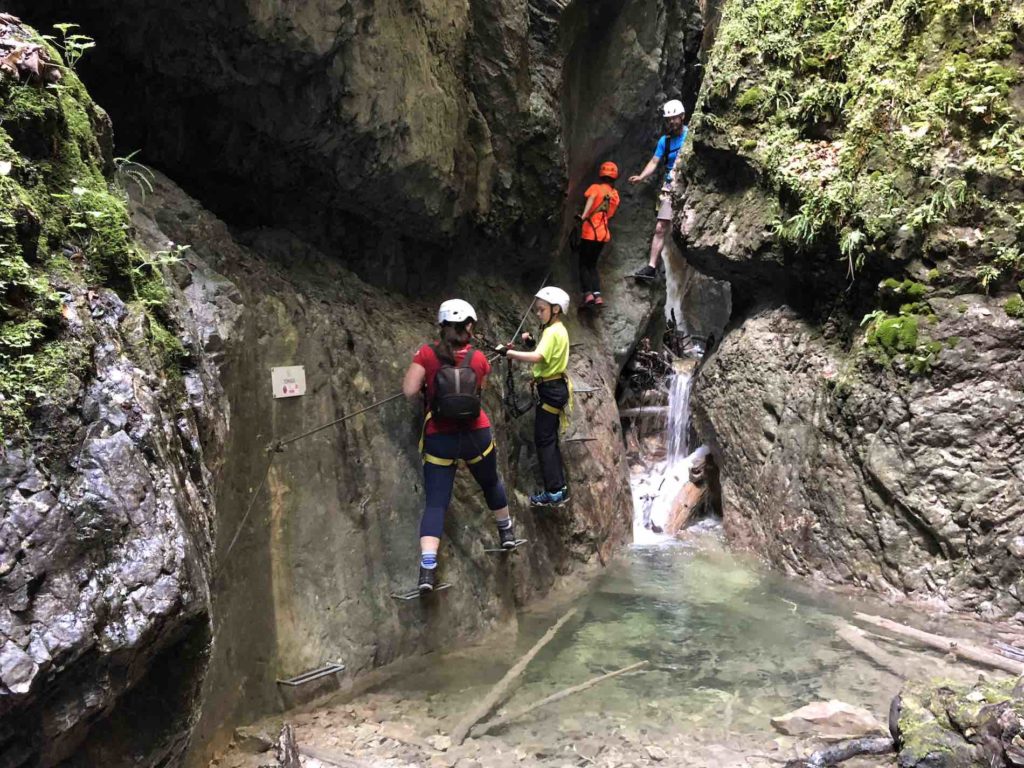 There are always groups or families who like to be guided, if so, then you can book one of our instructors and guides here.
Important notice: hiking season in National Park Slovensky Raj and Ferrata Kysel is open from JUNE to OCTOBER ONLY!!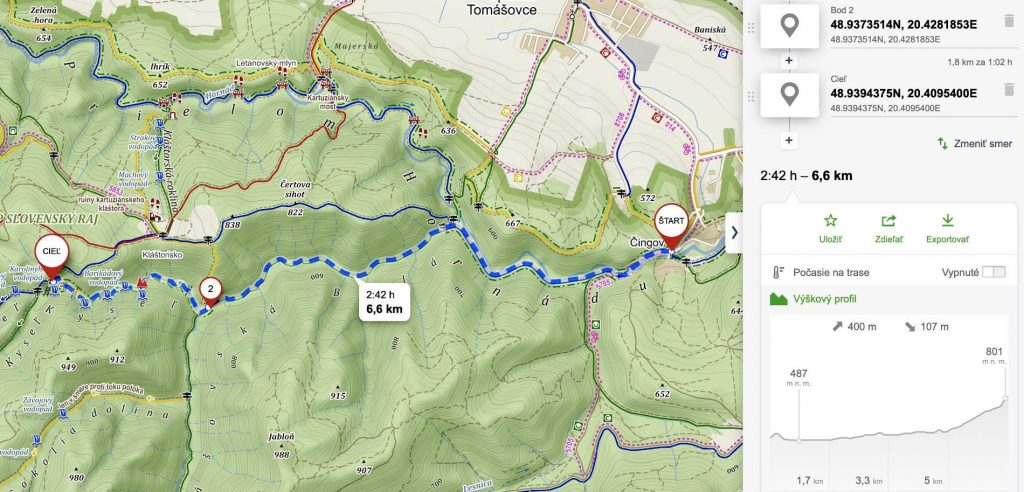 Prielom Hornádu
Prielom Hornádu is one of the hikes following river Hornád in National Park Slovenský Raj. You should expect hiking trail going up and down in total length about 10 km and minimum time to do it 3:30 hours.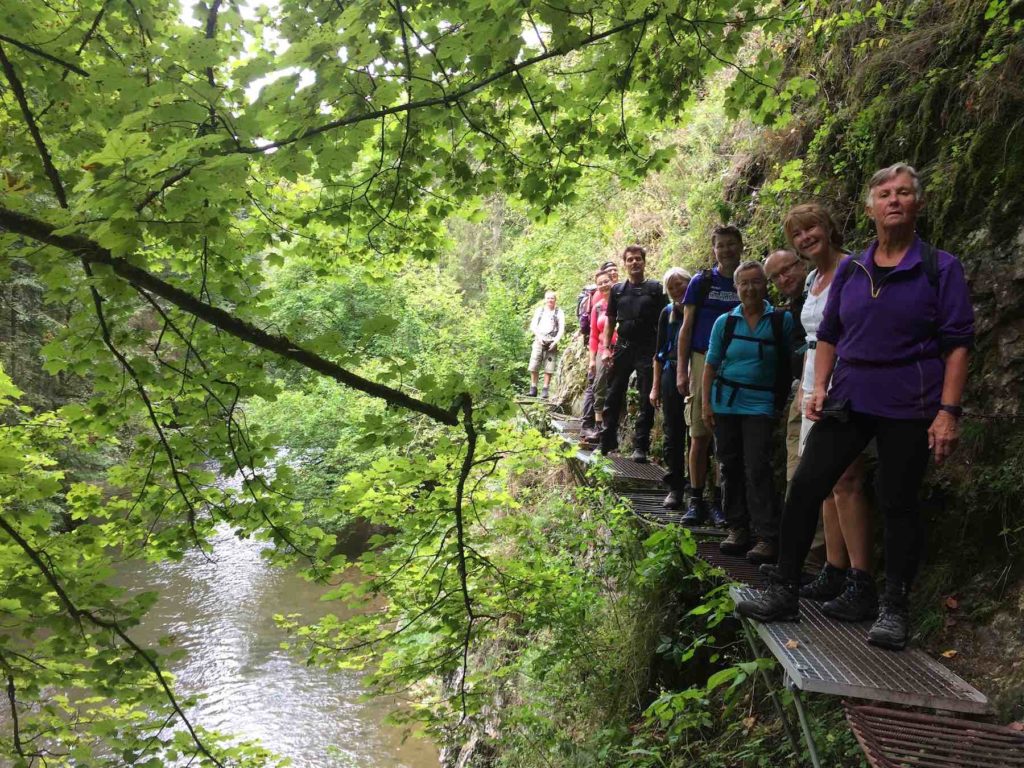 Hike at prielom Hornádu is having wooden ladders and metal platforms secured with chains to hold while passing it. Good to know? you can walk prielom Hornádu both ways. Either you will start in Ćingov and finish in Hrabušice or opposite. There are taxi companies in summer who can bring you back to starting point back to your car or you just hike back by different hiking trail.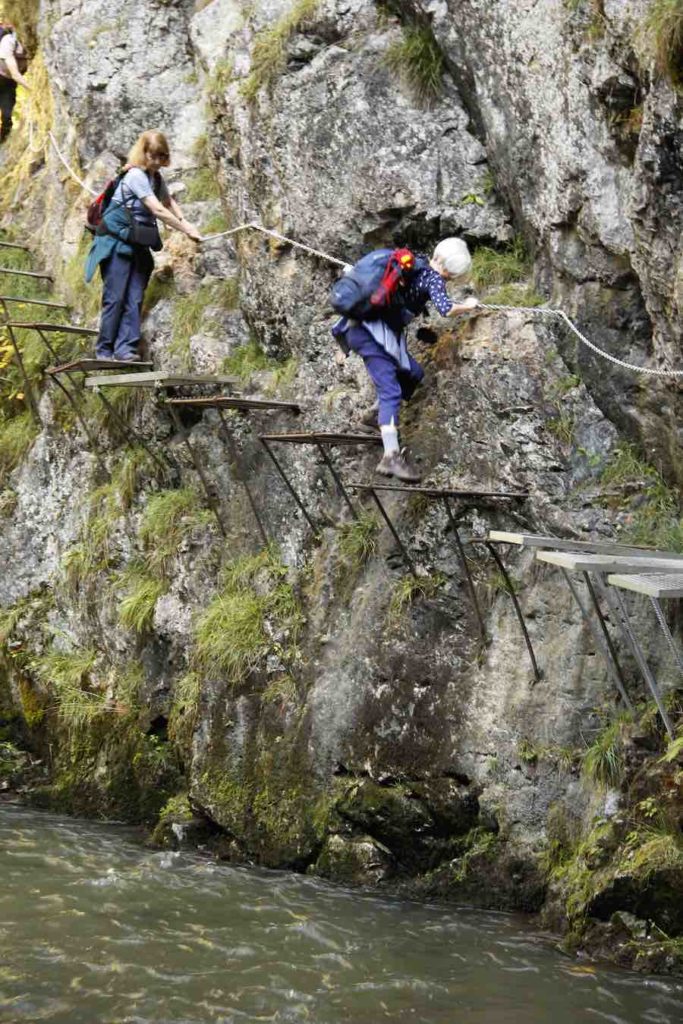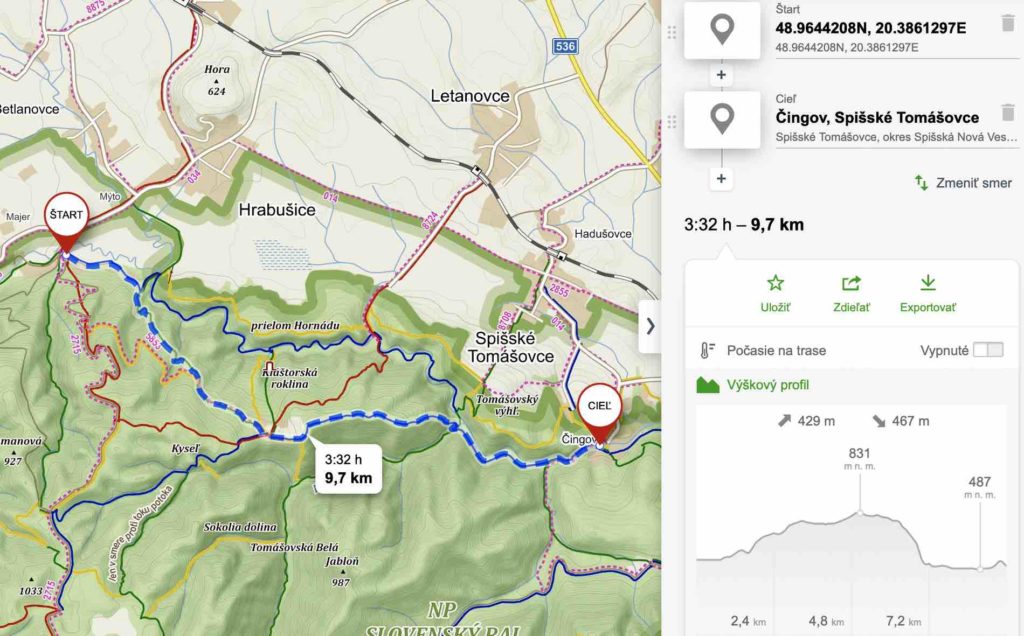 Did you like this blog? Share it if you like it or do you want to hike more?
Read more about tatra hiking trails in Slovakia.