Chalets | Flora | High Tatras - Vysoké Tatry | Hiking | Mountain guides | Must See | National Parks | Slovakia | Summer | 7. December 2022
6+1 mountain lakes you should´t miss in High Tatras
Veľké Hincovo pleso
Hincovo pleso is the biggest and the deepest mountain lake in High Tatras and Slovakia. It is freeezed around 270 days in a year.
Some legends say that the name Hincovo belongs to shepherd walking around the lake, another is about dwarf Hinco who helped miners to find gold.
It is located in Hincova dolina (Hincova valley), near Kôprovský štít. At firts you have to go to Popradské pleso and then follow blue touristic mountain stripe to Hincovo pleso.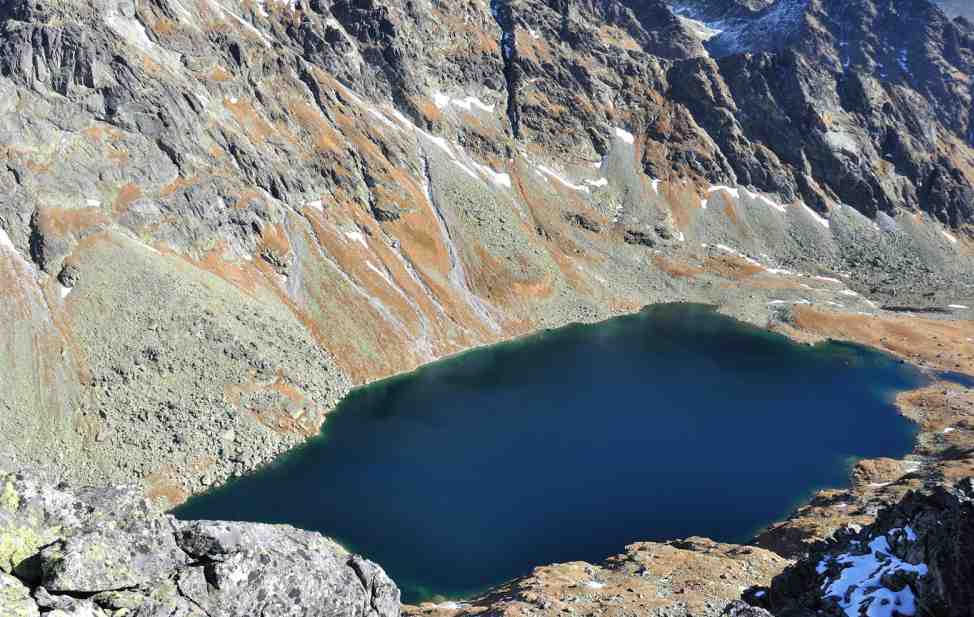 Batizovské pleso
Batizovské pleso is situated under Gerlachovský štít – the highest peak in High Tatras – in Batizovská dolina. Lake come to existence after Ice age.
You can get there from Popradské pleso or from Sliezsky dom when following red touristic mountain stripe . It is able to reach it when you follow yellow touristic mountain stripe from Vyšné Hágy.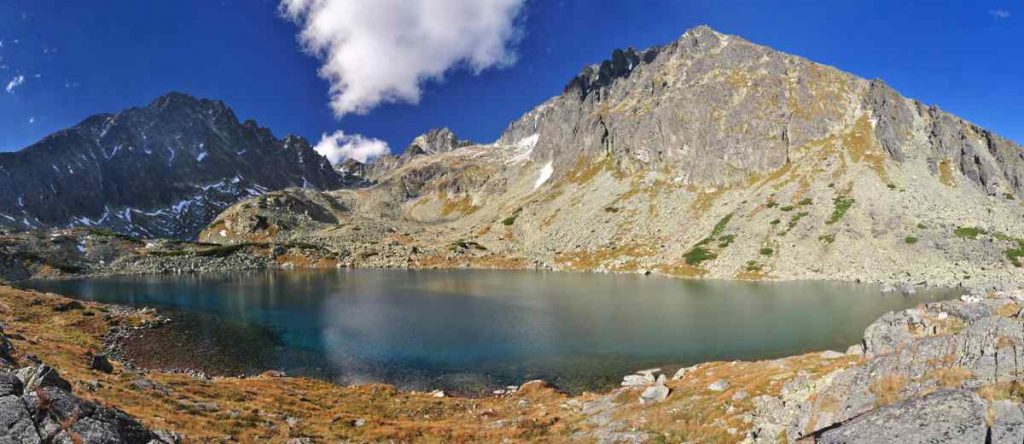 Skalnaté pleso
When you decide to go to Skalnaté pleso, you can not miss trip to Lomnický štít! This lake sometimes dries out, also because of building a cable car from Tatranská lomnica to Skalnaté pleso and to Lomnický štít. In the past it was named Lomnická dolina but after the damage people turned it to Skalnaté (rocky).
Follow mark from Hrebienok through main way along Zamkovskeho chata. Enjoy wonderful views!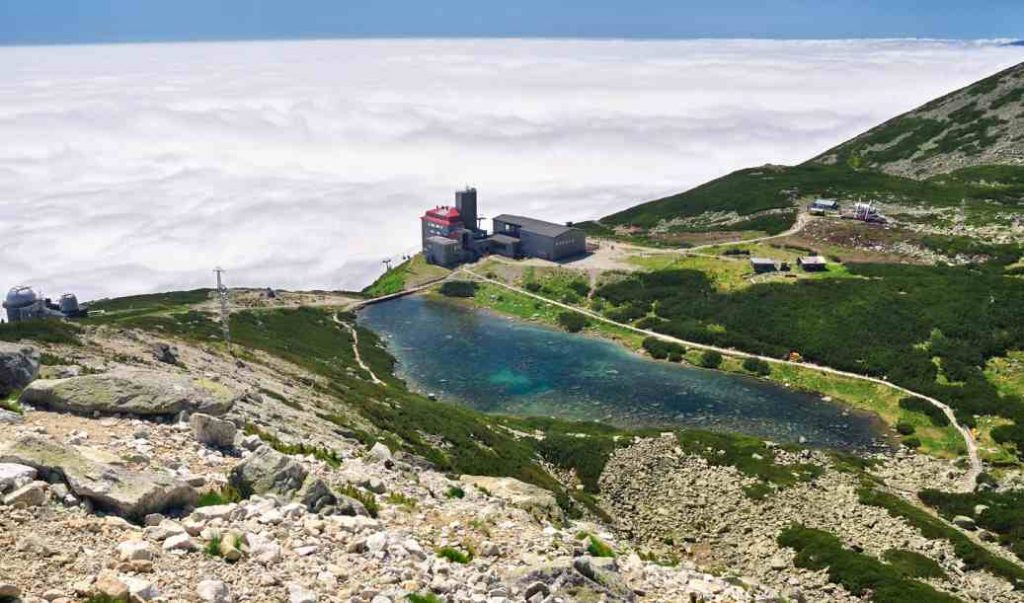 Zelené pleso
Zelené pleso is a lake which is really green! It has emerald colour because of small springs underwater. The first tourists thought that green gemstone fell to the lake in the past!
This mark will lead you from Tatranská kotlina along Chata Plesnivec to Veľké Biele pleso. From this point follow mark to Chata pri Zelenom plese. Take a rest and enjoy your lunch looking at beautiful nature around!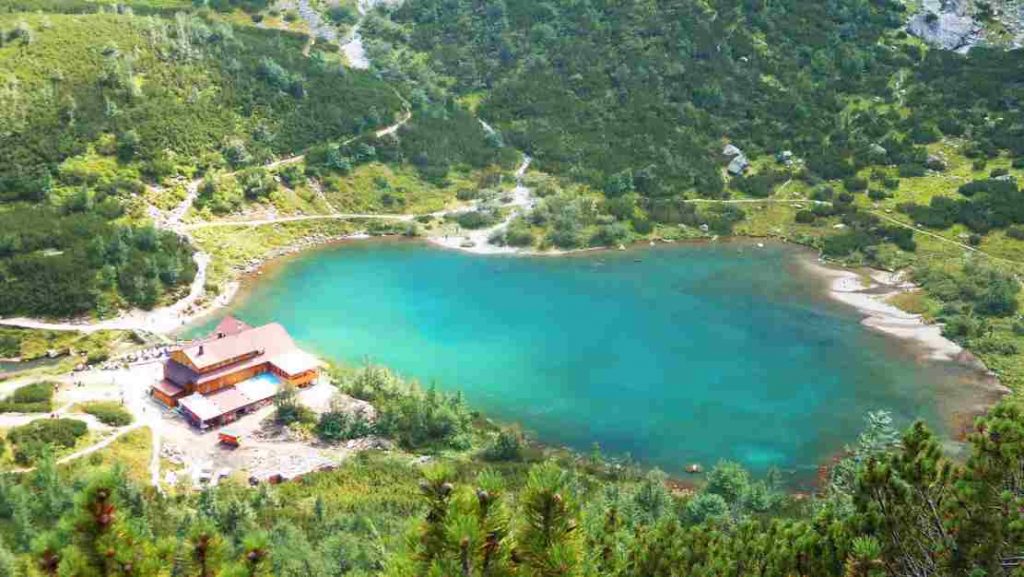 Velické pleso
Velické pleso belongs to Velická dolina and it is the biggest one there. You can get to Gerlachovský štít from this place, or just walk around the lake. See our tatra walking holidays trip!
Do not worry about food, next to the lake is Sliezsky dom with restaurant! You can accomodate there and enjoy High Tatras from the best view!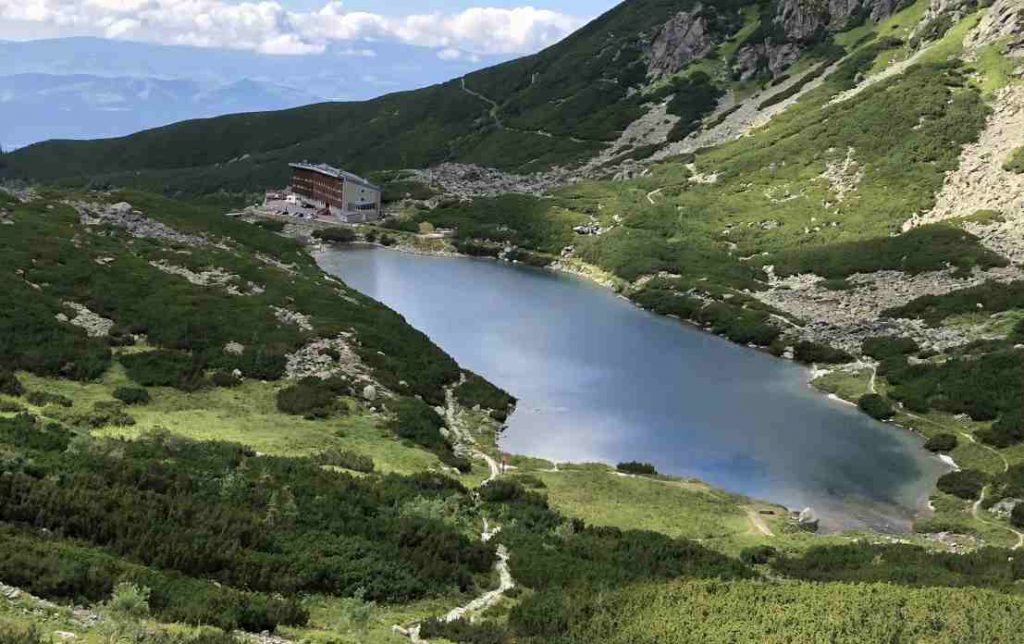 Popradské pleso
Popradské pleso was at first called Rybie pleso (Fish lake). It lays in Mengusovská dolina under Ostrva and it is fourth biggest lake in High Tatras.
Follow from Štrbské pleso and go through forest and beautiful nature to the end. Enjoy this easy tour that takes around 1h! Take your children and go even in winter!
Next to the lake are two chalets – Majláthova chata and Chata pri Popradskom plese. You can accomodate in the chalet and start another tour next day!
Do not forget to visit Symbolický cintorín nearby, a cemetery of people that died in High Tatras.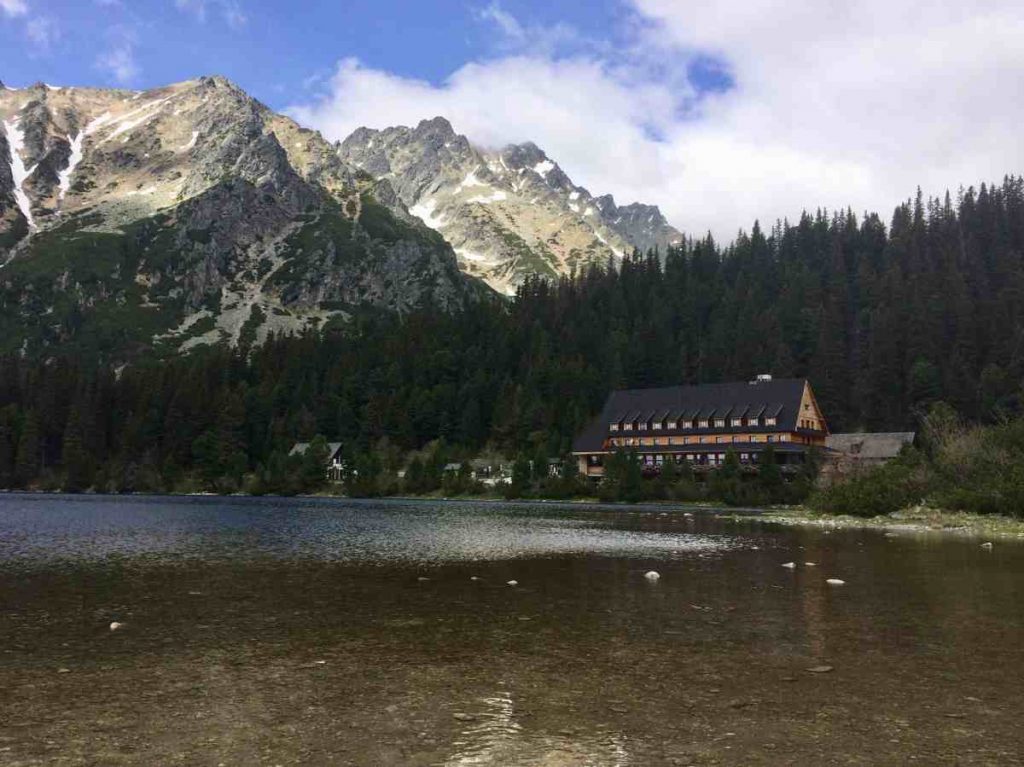 Štrbské pleso
The easiest tour is to Štrbské pleso. You can go there with a baby carriage and do not even need touristic boots because parking place is just next to the lake.
After Veľké Hincovo pleso is Štrbské pleso the second biggest lake in High Tatras. It is one of the most visited destiantions in Slovakia.
Take your family and relax sitting in the horse carriage, or walk around the lake! Hungry? Try some foods in restaurants! You can go boating in the summer or walk on frozen lake in the winter! There are a lot of things to do there!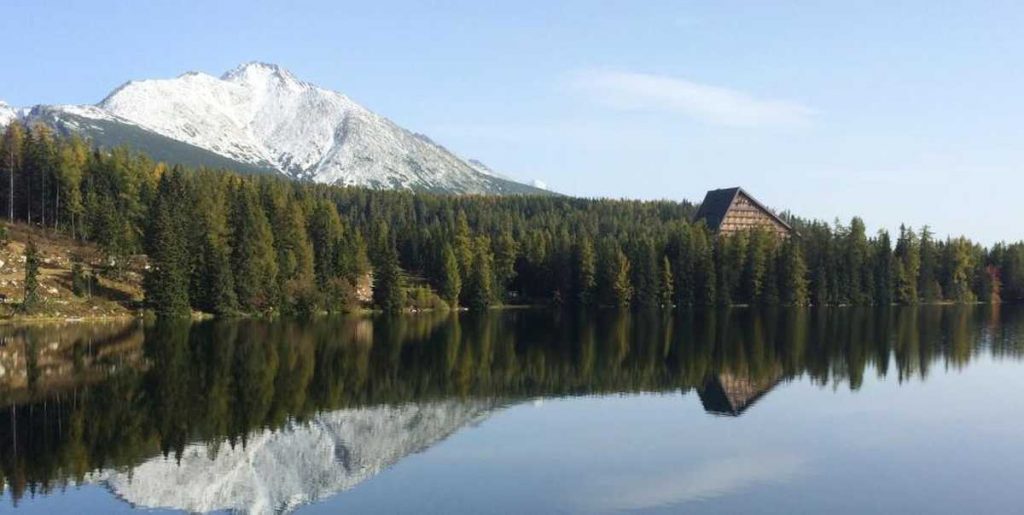 Did you like this blog? Share it if you like it because we have more of them here!