Restaurants | Food | High Tatras - Vysoké Tatry | History | Slovakia | Traditional | 8. November 2022
Cook traditional dish in Slovakia – Bryndzové halušky
Halušky [halushki] is a traditional Slovak meal, originally coming from northern regions of Orava and Liptov. These regions have been connected with farming sheep and hence having sheep cheese. Halušky also served as a main meal for shepherds and village people as it is very filling and easy and quick to make. Also today, halušky is a meal number one in regular restaurants and special shepherd's huts.
Although it is mainly connected with bryndza [breendtsa] – sheep cheese, there are recipes for halušky mixed with sauerkraut and roasted bacon called strapačky [strapachki], which means they are shaggy.
---
---
Halušky could be served also in sweet version with cottage cheese, marmalade or mixture of butter and poppy seeds. Except the fact that there are lots of recipes, they also differ from region to region, from family to family.
We bring you recipe for halušky with bryndza sheep cheese with roasted bacon and chives.
Enjoy your meal! Bon appétit!
Ingredients:
Amounts depend on number of portions. We bring you recipe for 5-6 portions.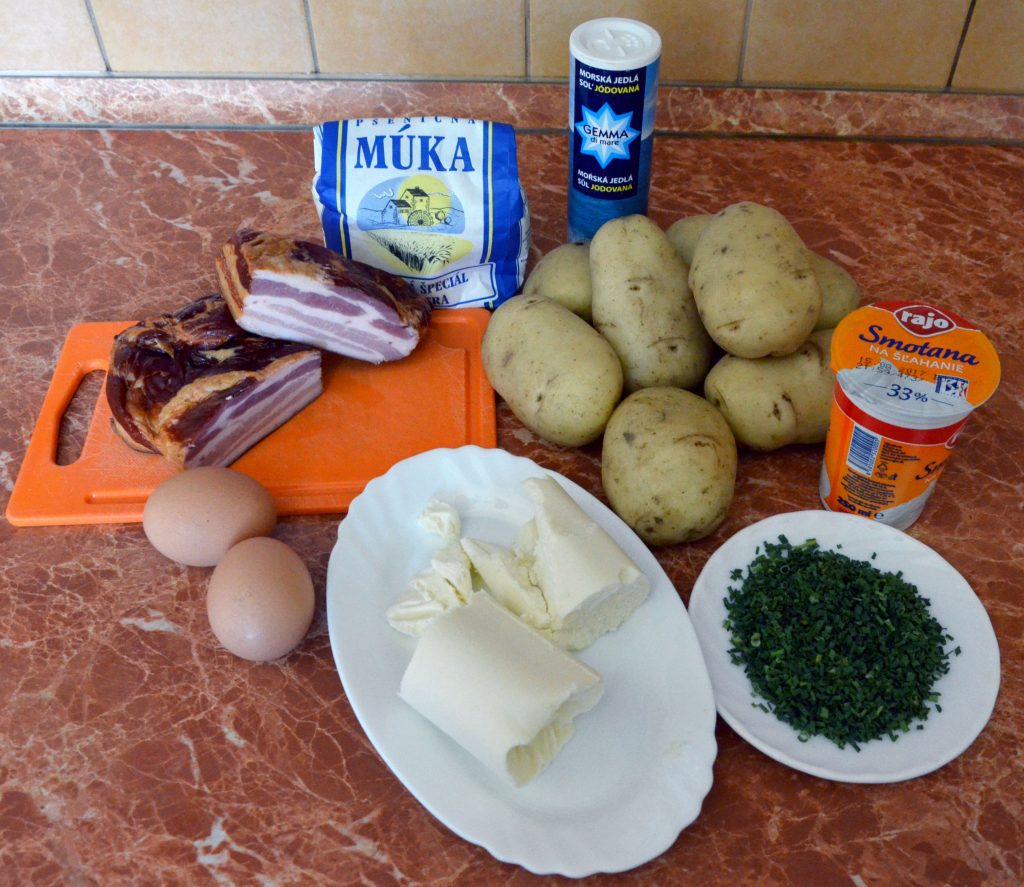 6 bigger potatoes
2 eggs
300 g of all-purpose flour
salt
250 g of bryndza cheese (sheep cheese)
250 ml 33% whipping cream
250 g of bacon
chives
Step by step guide:
Peel raw potatoes and grate them finely into mash. (You can use also blender or grinder instead of grater. If the mash is too juicy, you can pour the juice away.)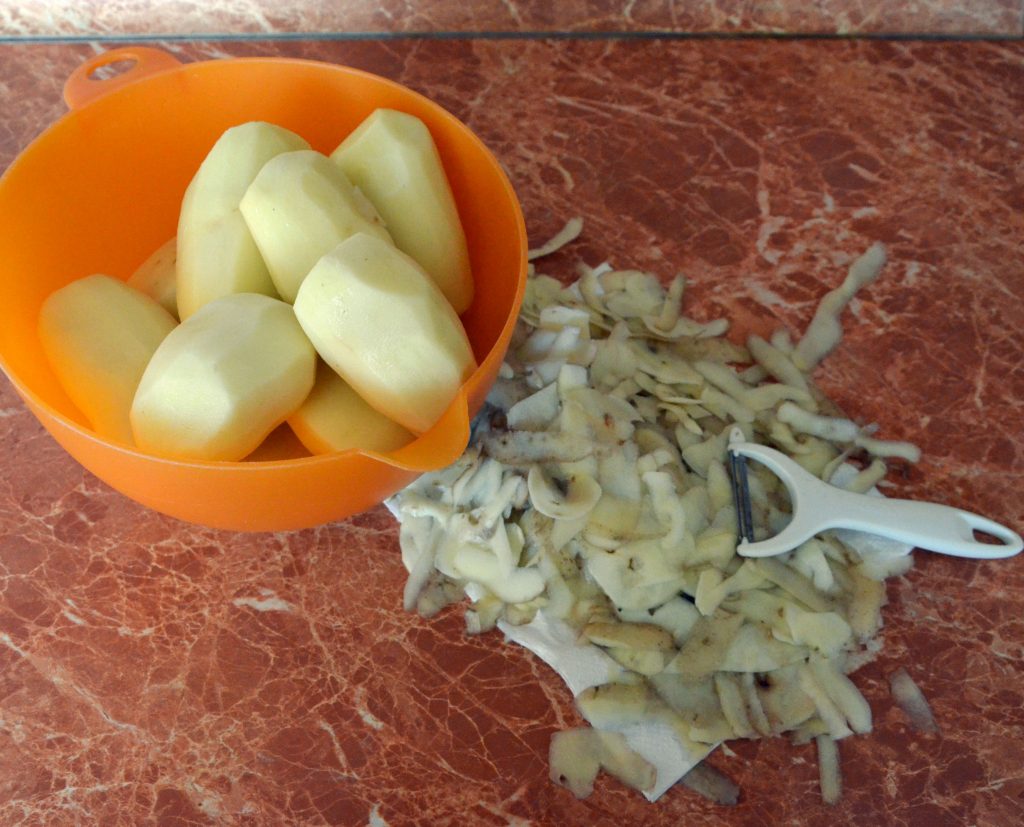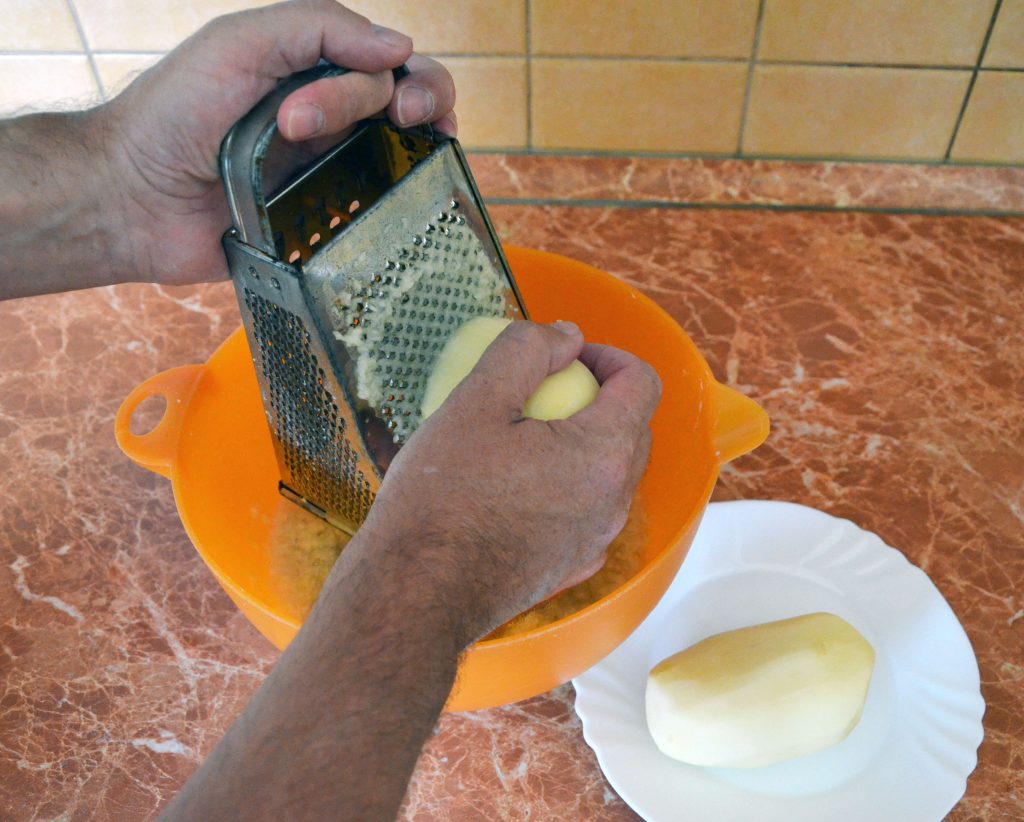 Add salt, eggs and flour. You can use more or less flour according to the mash.
Mix it all together. (The mixture should be rather thick.)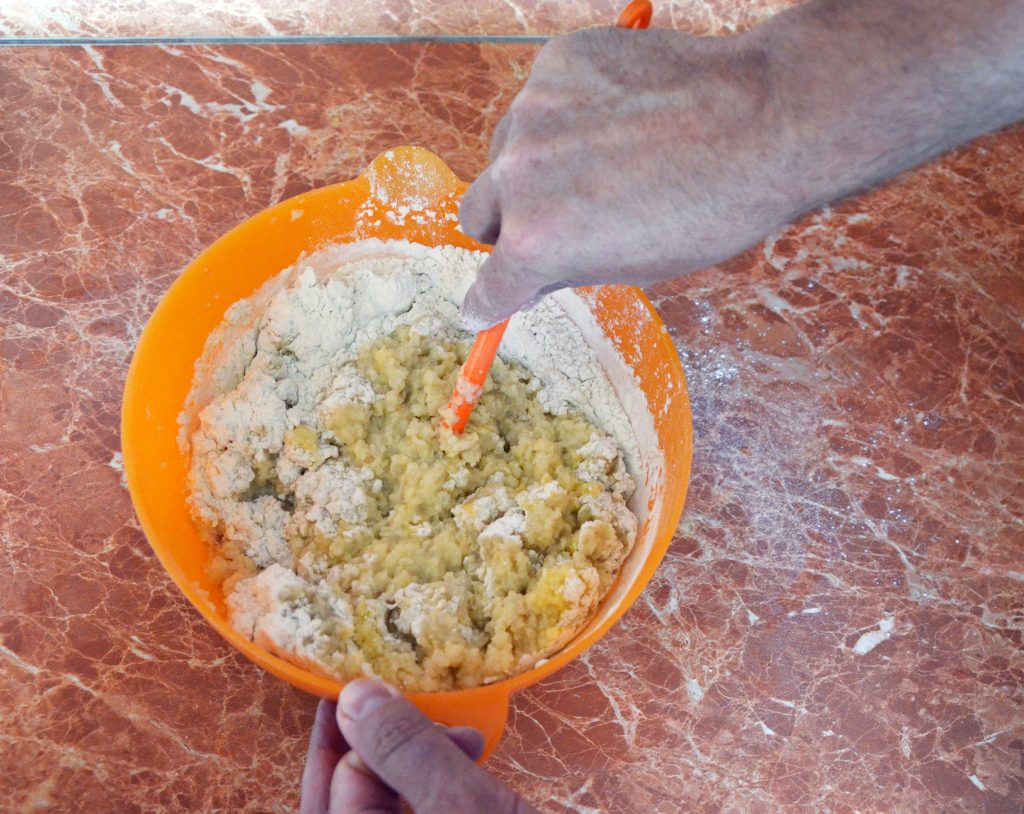 Pour water into bigger pot, let it boil and salt it.
Gradually pour small amounts of mixture on board and cut it away to boiling water with knife. (You can use special equipment with holes to create halušky or just sieve with bigger holes.)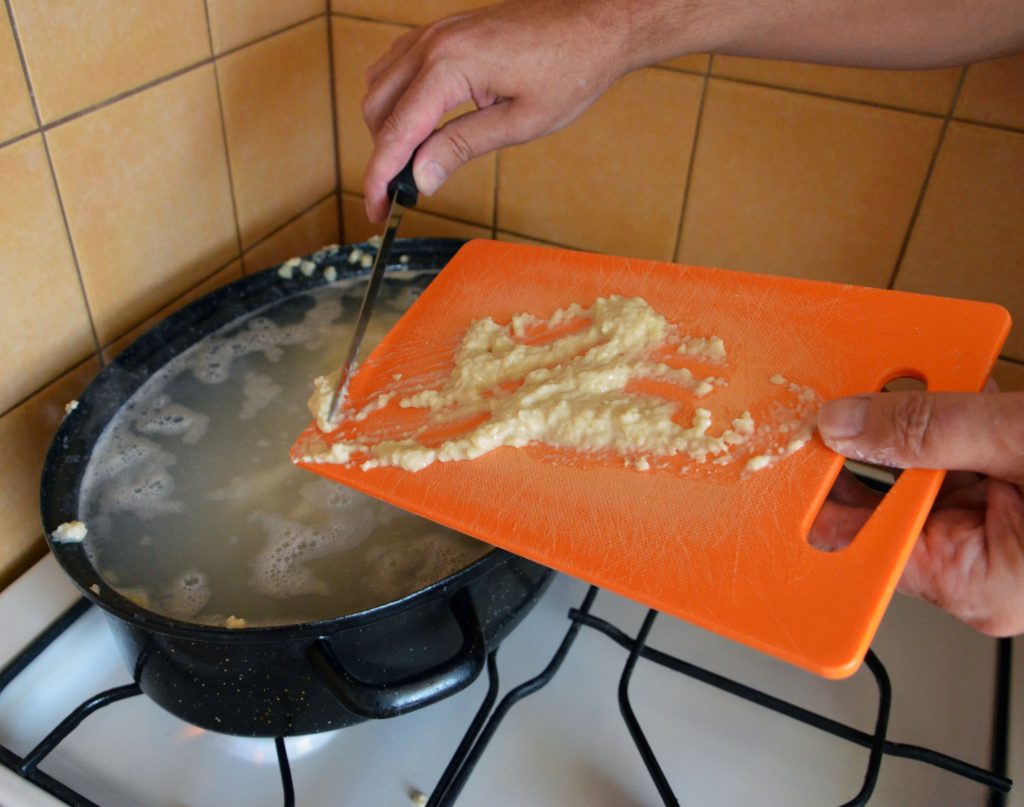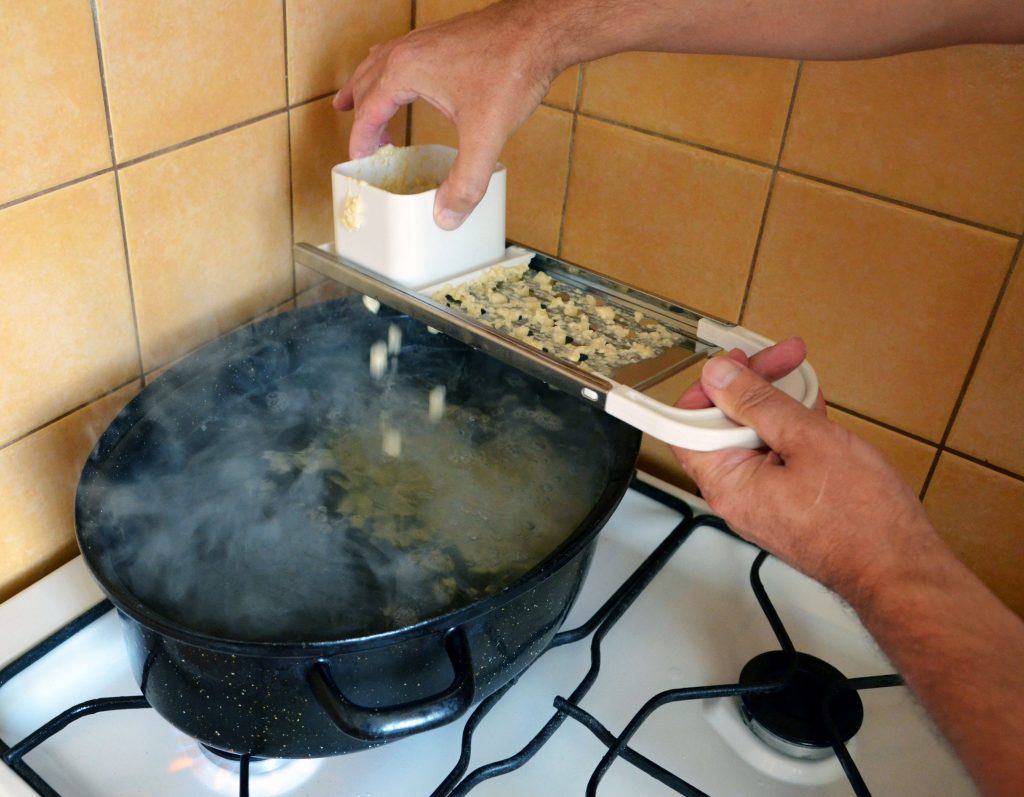 Cook halušky for app. 10 minutes with occasional stirring.
Drain halušky and rinse it with hot water.
Meanwhile cut bacon and roast it.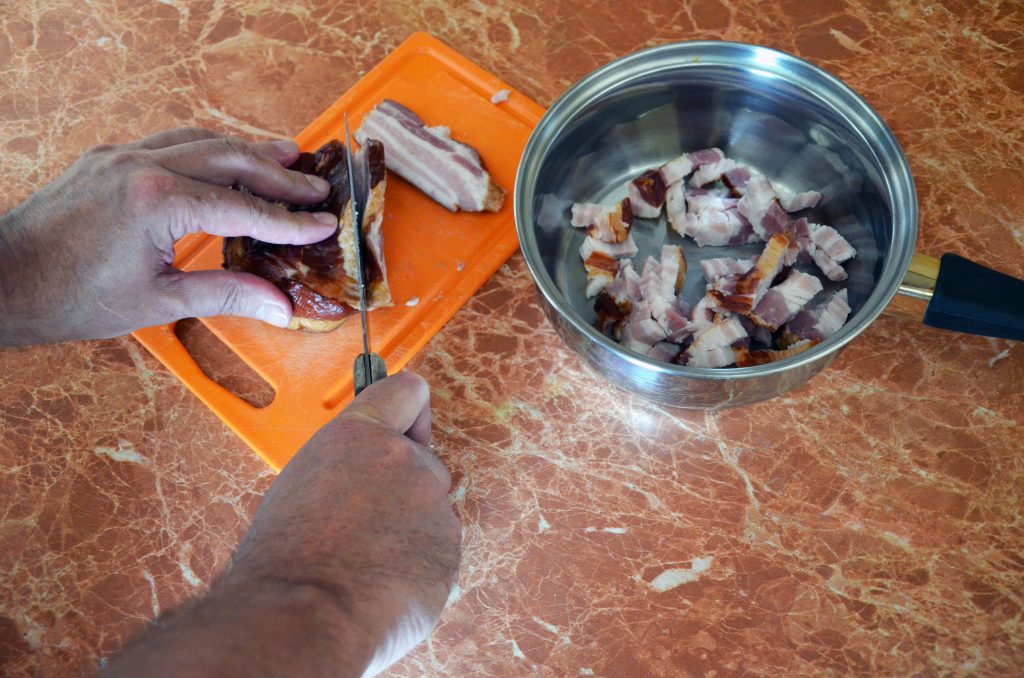 Mix bryndza cheese with cream to get smooth mixture.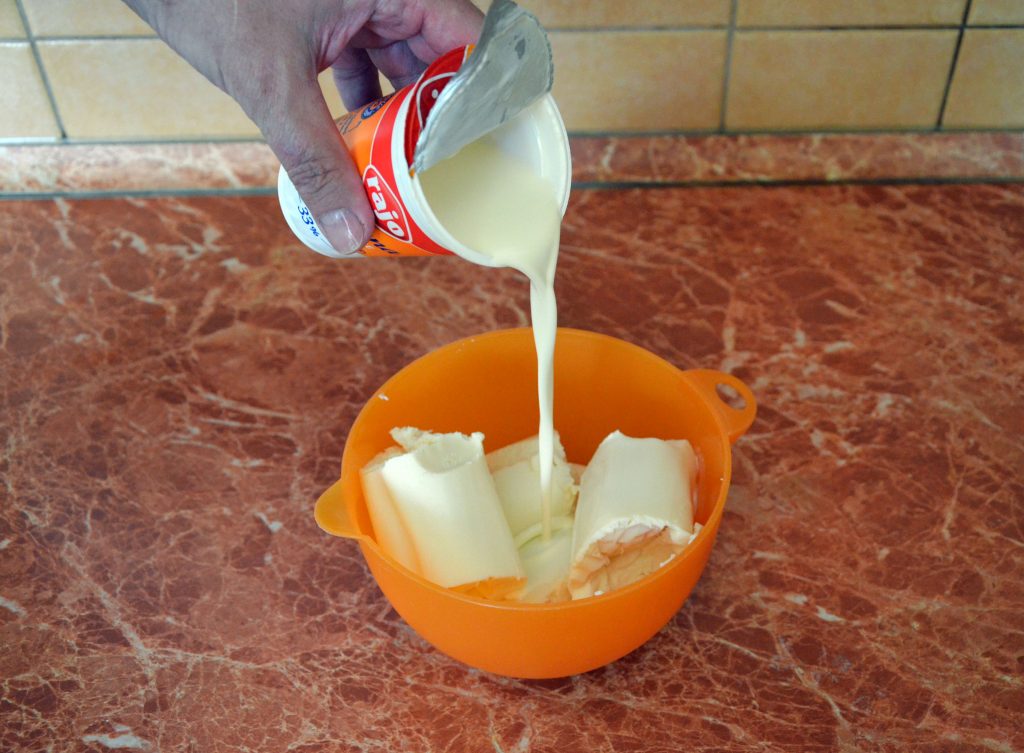 Add bryndza cheese creamy mixture, roasted bacon and chives into halušky.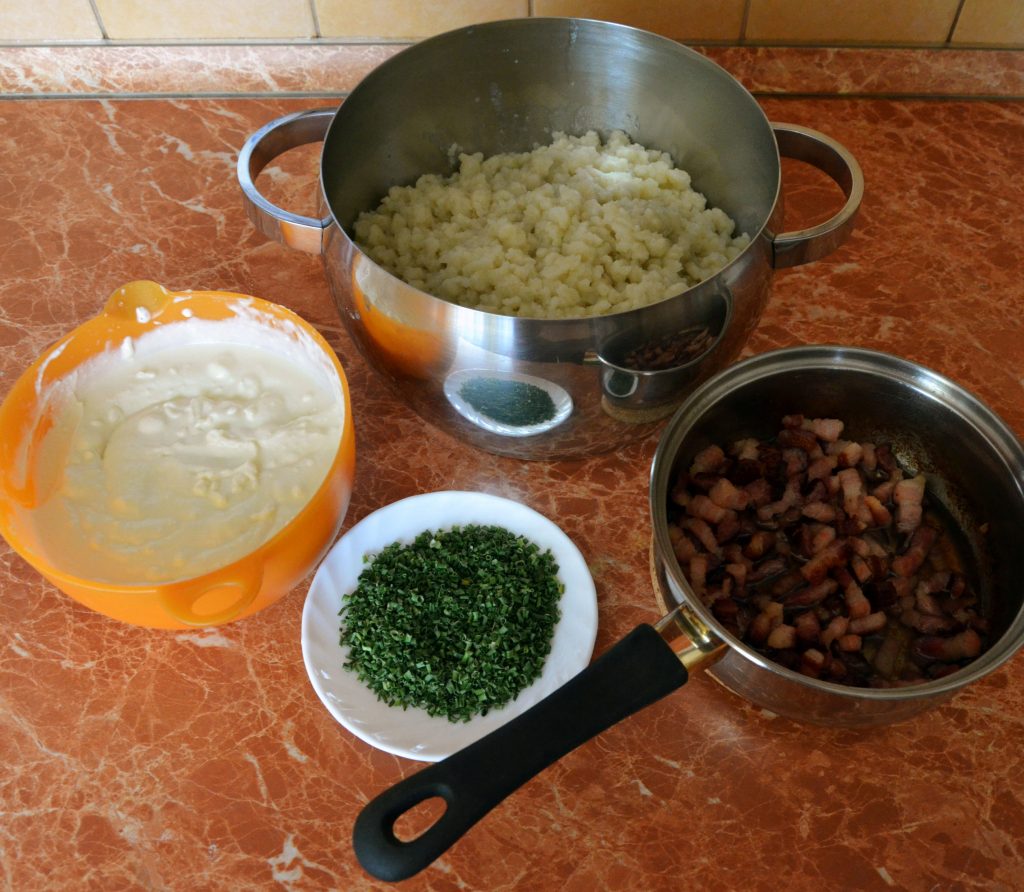 You can serve it with milk or acidophil milk, traditional is called žinčica [sheencheetsa] – boiled sheep whey.
This is how your plate should look like:) Bon appetite:)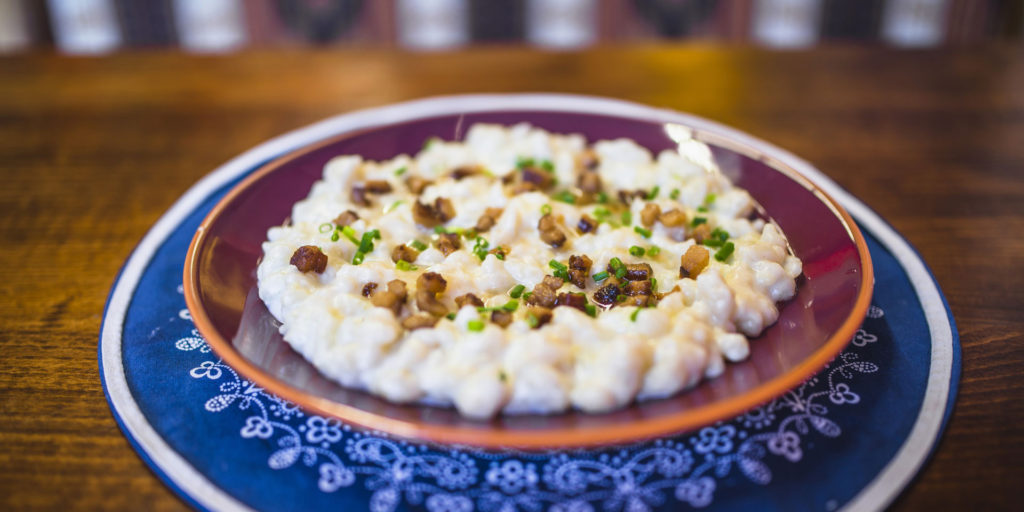 As we said before, this is just one of 'million' recipes.
Some people grease cooked halušky with fat and pour bryndza onto it without chives and no make one mixture.
Some do not use cream but milk or cottage cheese.
Some do not use potatoes in the mixture and some leave out eggs.
Some even put halušky with bryndza cheese and non roasted bacon into oven to roast and melt the cheese a bit.
No matter what, it is still our national meal which all of us love!
We hope you like the recipe and cook it yourself. If you do so, please share it with your friends.
THANK YOU!!!