Accommodation | Drink and coffee | Flora | Food | High Tatras - Vysoké Tatry | History | Must See | National Parks | Restaurants | Slovakia | Summer | Traditional | 24. November 2022
TOP 5 INTERESTING THINGS YOU CAN DO IN ŠTRBSKÉ PLESO
Štrbské pleso is the most visited lake in High Tatras and it is located near Tatranská Štrba in Slovakia. You do not have to worry about food and accomodation, because there are many fantastic restaurants and hotels.
Besides this you are able to start your journey from this place, for example to Skok Waterfall, Popradské pleso or Solisko. Here are top 5 things you can find interesting around Štrbské pleso.
---
1. Boating
When you park your car and find the lake, you would probably like to relax and look at the beautiful nature of Slovakia, so why don´t you try it from the best view? Rent a boat and go to the water! You do not need an instructor and you also recieve a photo of you in the boat.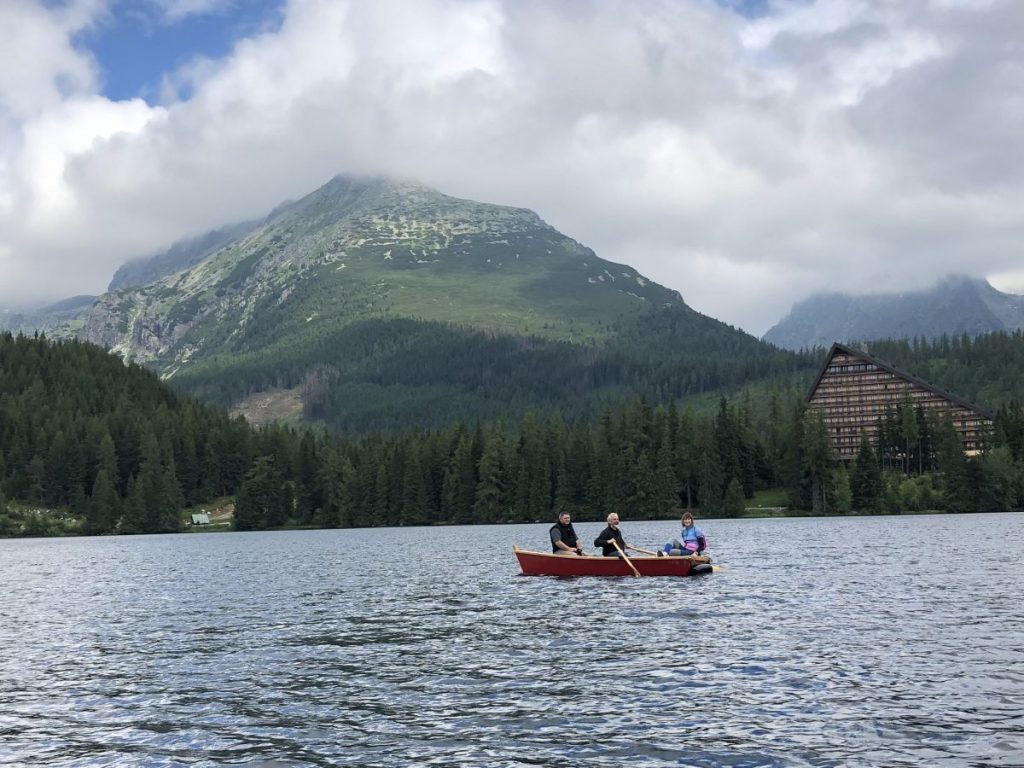 2. Venetian night
Venetian night is organized every year in Štrbské pleso. You can see various masks and costumes walking around the lake and take a photo with them for free. Listen to good music and watch various performances with your family and do not be ashamed of tasting unique wines!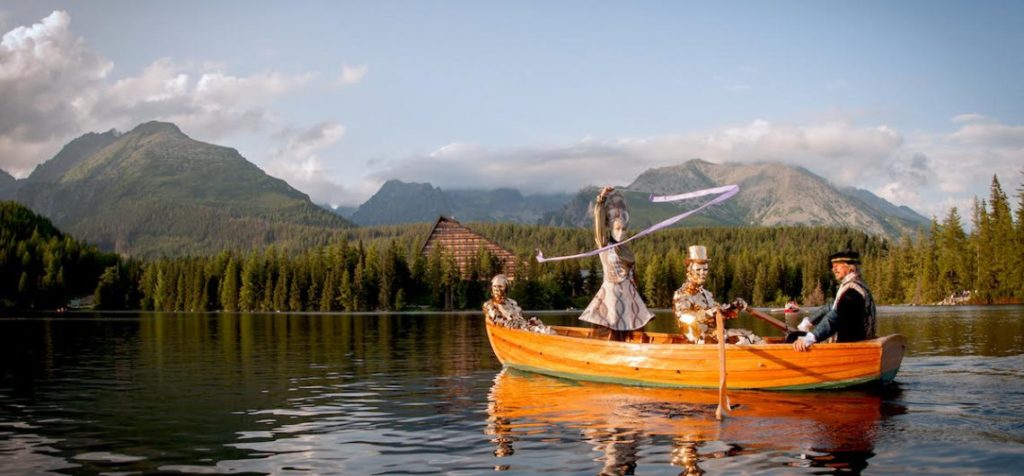 3. Skiing
If you are keen on winter sports you would certainly look for ski resort in Slovakia. Ski resort Štrbské pleso offers fascinating picture of the lake and snowy mountains everywhere. You can choose between blue or red runs from Solisko and also let children to learn how to ski in a ski school. After skiing you can go to a chalet or buffet nearby.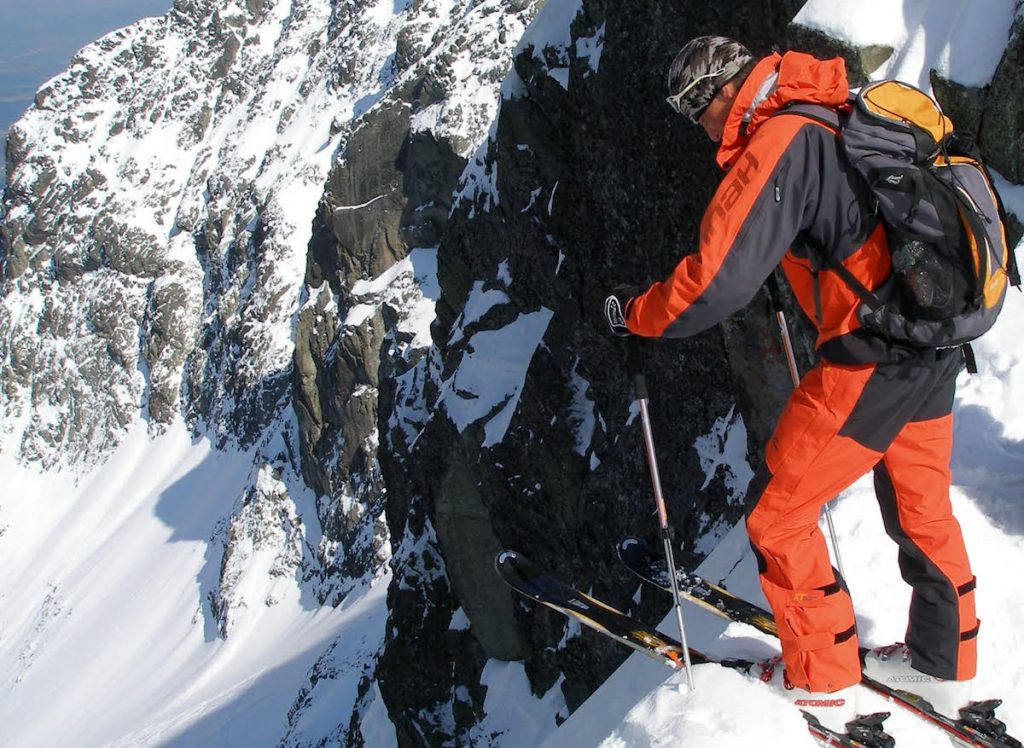 4. Dog sledding
Do your children love dogs? Have they ever tried dog sledding? Štrbské pleso offers this occasion to everyone who loves snow and fast ride. Do not worry about anything, istructors will care about you. All you have to do is enjoy snowy hills of Slovakia and smile wide open. Try the way of transport in Alaska!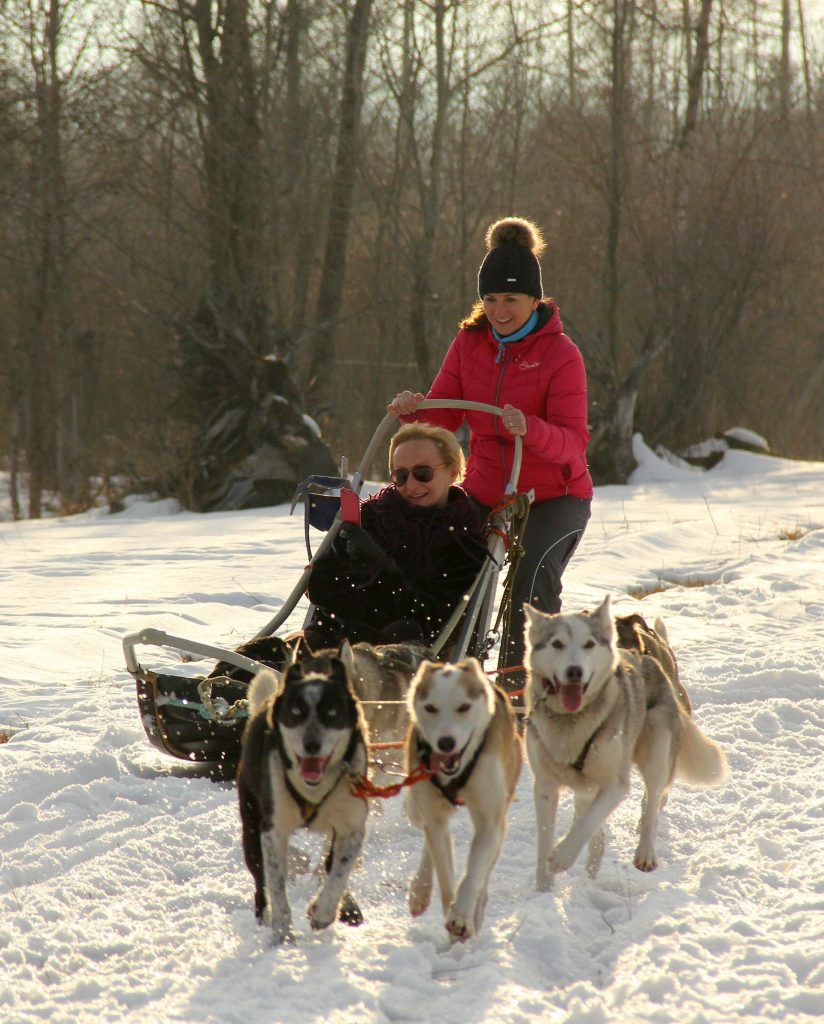 5. Carriage ride
Horse smell, your family and wonderful scenes of Slovakia. Put your arm around your loved one and look at High Tatras from the carriage. It is available to go in spring summer, autumn and even winter! Cuddle with a horse and give him a carrot or an apple! This is a great way to see everything without walking and children will definitely like it!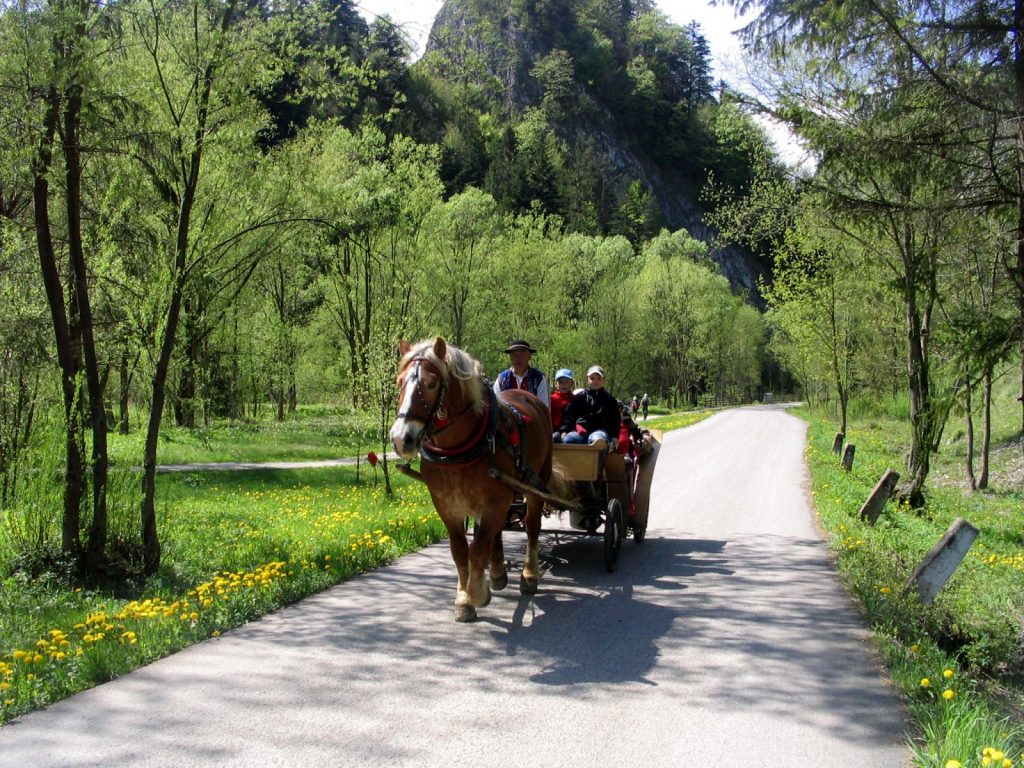 Did you like our article?
Share it if you like or are you looking for other tours?
Find them on www.adventoura.eu