History | Drink and coffee | Festival | Food | High Tatras - Vysoké Tatry | Must See | National Parks | Restaurants | Slovakia | Summer | Traditional | 25. November 2022
EĽRO – Európske ľudové remeslo, Kežmarok, Slovakia
Have you seen EĽRO already? Have you tried fantastic traditional food while watching folklore performances? EĽRO is organized every year in Kežmarok, near Poprad in Slovakia. It is beautiful event where bou can learn something about trades of Slovakia, listen to folklore songs and see various folk costumes. You can even try to carve wood or make your own metal ring!
Woodcarving
This trade was first mentioned in Štiavnická dolina in 1250. It was used for decorating columns and cages to rich houses, especially in Levice and Zvolen.
The most popular are wooden spoons and traditional musical instruments called fujara (slovak overtone flute). Have you tried to play it yet? Give us comment of your experience!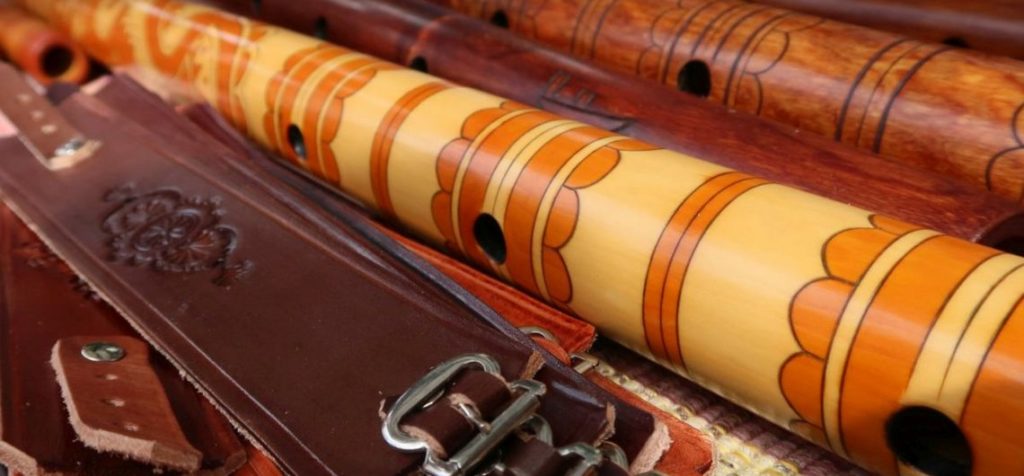 Beewax candles
Beeswax candles meant luxurious way of living in the past. Nowadays they bring great atmosphere to our rooms, their honey smell is calming and all you need is to take a book and relax.
These candles are made in huge kinds of shapes and sizes. Choose the right one for you and enjoy!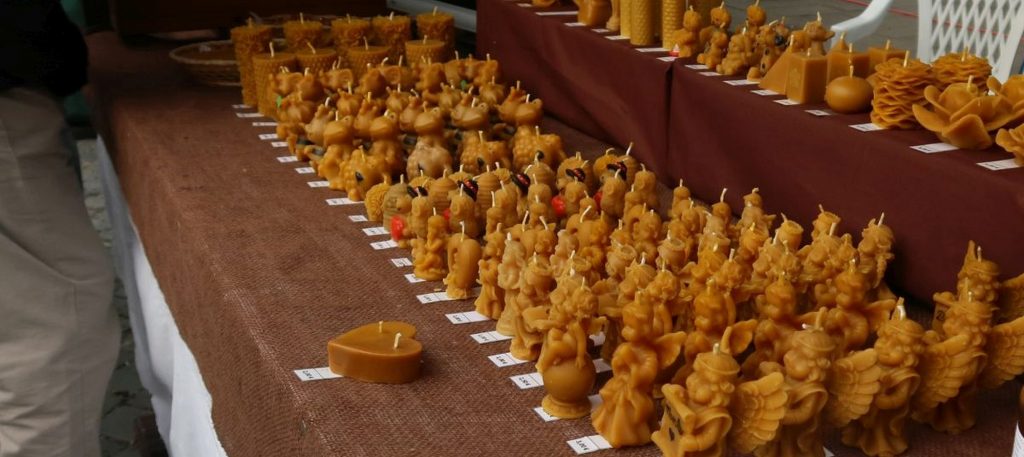 Pottery
Pottery is one of the oldest trades in Slovakia. People used it a lot in the past because it was fast and efficient to make bowl from potter´s clay. They used fire to make plates or vases in the past, nowadays we use ovens and we also glaze them to have nice colorful products.
You can see beautiful kinds of this hard work on EĽRO, each vase, bowl or even statue is unique and different. Watch the process of making it!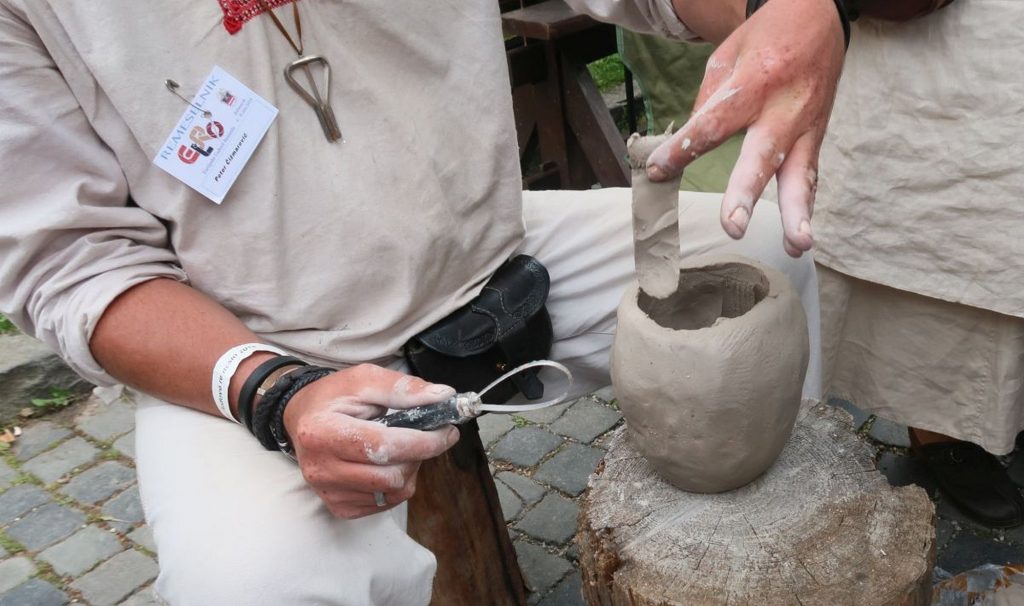 Tinker
Slovak tinkers come especially from Spiš and poor parts of Slovakia. Tinkers used to repaired dishes but nowadays people buy jewellery and various charms from them.
Don´t have handmade necklace or ring at home yet? Come on EĽRO and see honest work of tinkers!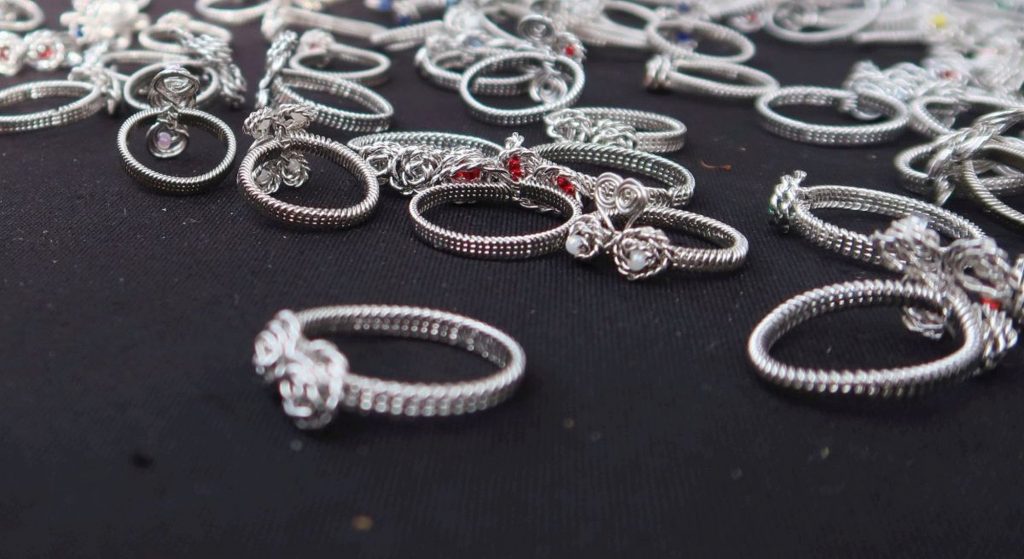 ---
---
Smithery
Another wide spread trade. Smiths used iron to make products sucha as knives, axes and things necessary for life. Smithery was very useful because it was easier to kill animal with knife instead of wooden weapon.
But also well known horseshoes are made of iron, aren´t they? Do you want to see shoeing a horse alive? You can see making a horseshoe or a knife on EĽRO! Come and hear the sound of forging!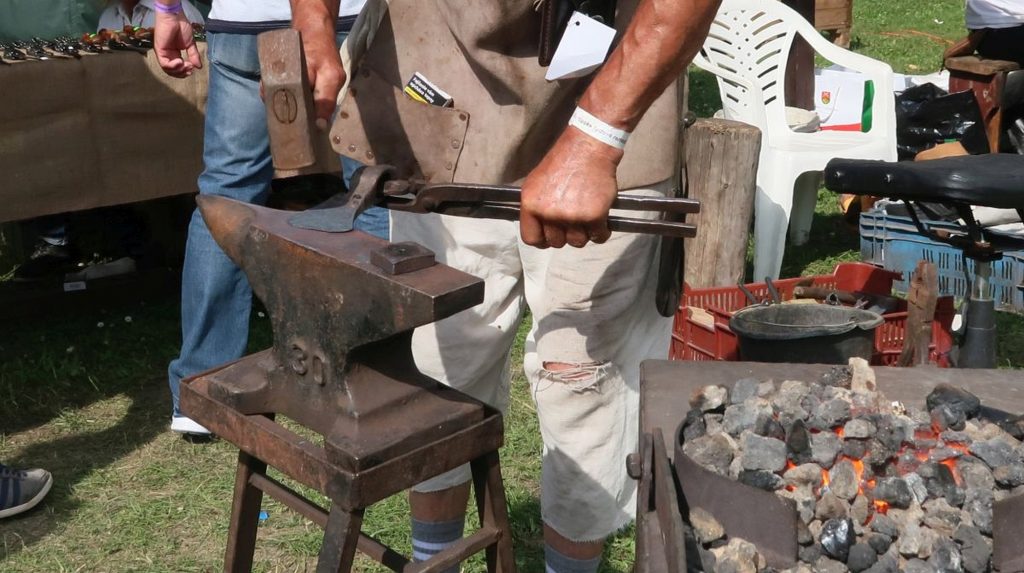 Knitting & bobbin & sewing
Knitting socks, sewing clothes or bobbin headbands, all of these things you can find on EĽRO! They are handmade in front of you, choose patterns or material or buy warm socks with traditional pattern of Čičmany!

If you are a bookwarm, you would probably like book cover with nice flowers or cute animals on it. Belts and bracelets are also availible in textile form!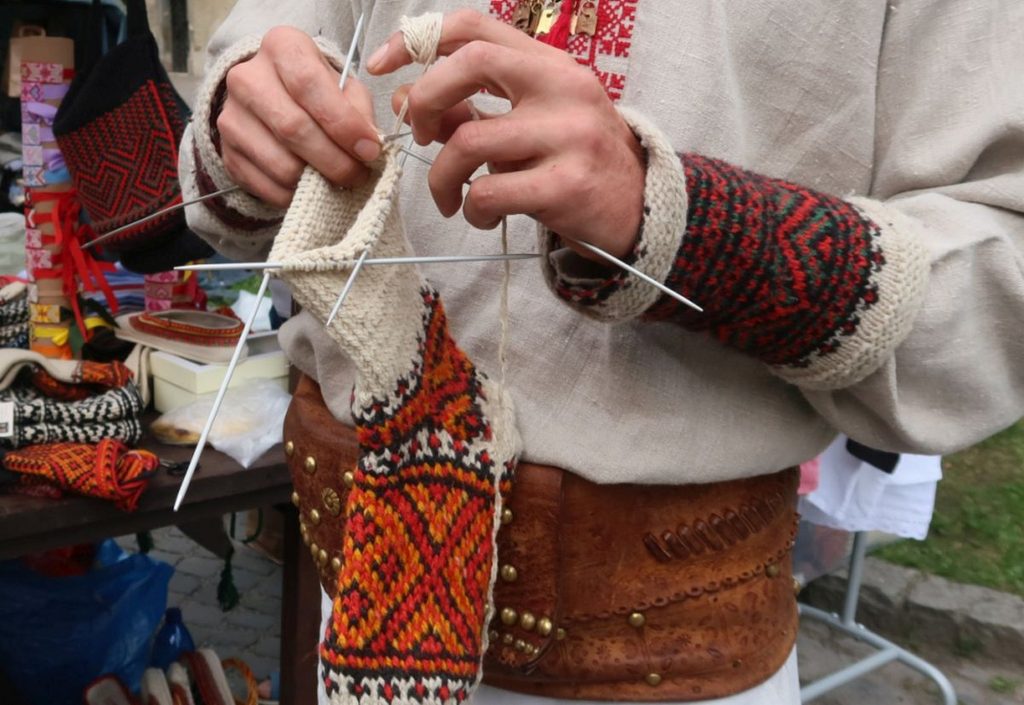 Blueprint
Blueprint is a traditional slovak technique which is well known in every region of Slovakia. It has been produced since 18th century in Slovakia. The main centres of blueprint were in Orava, Šariš and Spiš.
People paint some symbols on fabric and then they put it into indigo colour. The places with symbols stay white. Take one of these beautiful blueprint clothes such as skirts, scarves or even bags!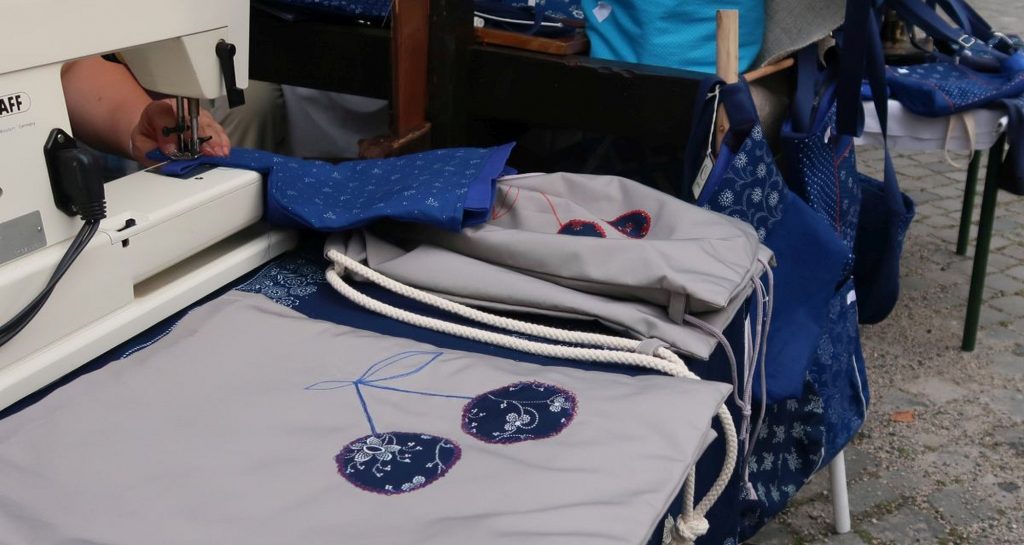 Did you like this blog? Share it if you like it and find more here!