Accommodation | High Tatras - Vysoké Tatry | Hiking | History | Must See | National Parks | Prielom Hornádu | Slovakia | Slovenský Raj | Sucha Belá | Summer | Tomašovský Výhľad | Winter | 21. October 2022
7 World Heritage Sites Slovakia – find them here at one place!
1. Banská Štiavnica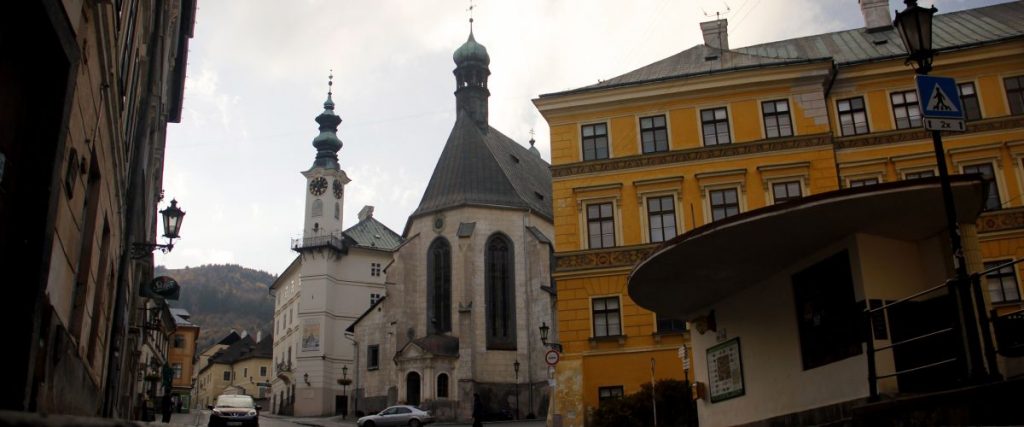 Banská Štiavnica is in the World Heritage List of UNESCO (1993) as to its magical atmosphere providing the combination of nature and history.
This town became famous because of large supplies of silver and golden ores. People used them in the constructions of palaces in Hungary and Austria.
This town was not only wealthy but it also was a centre of education as Maria Theresa established the first technical university in the world there.
Nowadays
Nowadays, in Banská Štiavnica are explorations of mines and swimming in artificial lakes (tajchy).
There are also religious paths in Calvary, churches, castles which are popular with the tourists. In summer the town offers a variety of film and music festivals.
2. Vlkolínec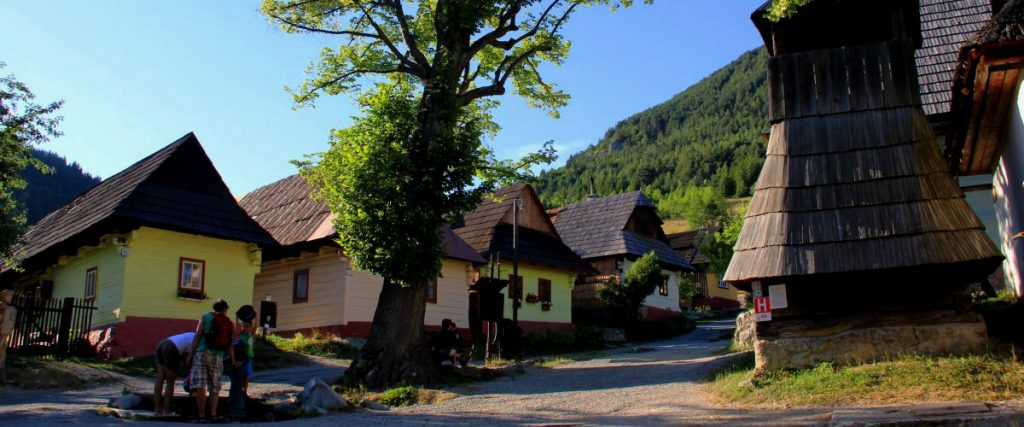 Vlkolínec is a small village in the northern Slovakia which is one of the best preserved areas of traditional folk architecture in Slovakia.
That together with its marvellous wooden buildings are reasons it became part of World Heritage Site in 1993.
The legends says that the village has name after wolves as they used to live in this region, or after the holes in the ground used for hunting wild animals or for protection against enemies.
Village is famous for more than 40 traditional wooden houses with clay, rocky foundations, shingled roofs, painted natural and geometrical ornaments.
Except the tours, there is also possibility to enjoy traditional life with folklore, crafts and agriculture during various cultural events.
---
3. Spiš Region
This region lies in the north-eastern part of Slovakia and it is one of the most beautiful regions in Slovakia due to its dominant Spiš Castle.
It is the biggest castle in Central Europe and it is surrounded by Spiš Kapitula, Spišské Podhradie and Church of the Holy Spirit in Žehra.
All of these sites offer not only natural but also historical attractions and hence they have been part of UNESCO since 1993 and later since 2009 also with the town of Levoča.
Levoča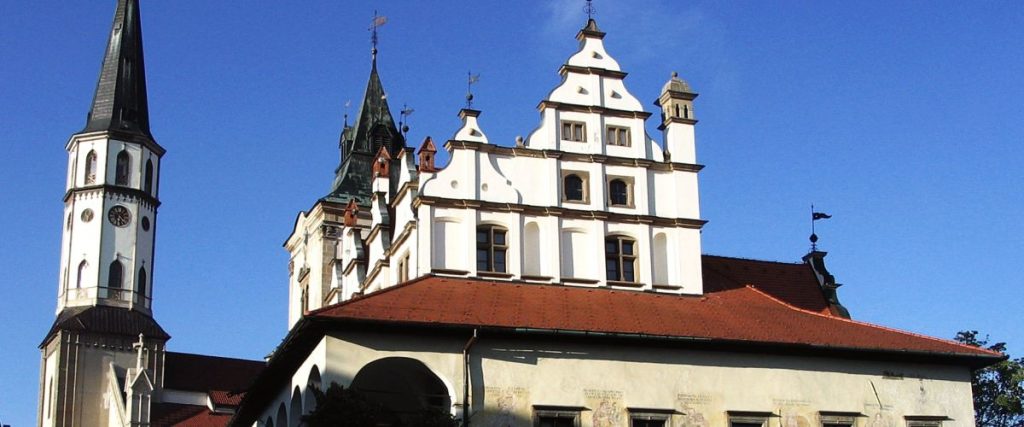 This town belongs to the top historical treasures of Slovakia.
Mainly because of its valuable sights situated at the square protected by still well-preserved town walls and the houses of townspeople built under the Renaissance influence.
There is a Basilika of St. James – one of the greatest sacral sights in Slovakia and also in eastern Europe.
One of the curiosities of the church is its unique interior – a wooden gothic altar by Master Paul from Levoča which is the highest altar of this type in the world (18.62 m).
Tours usually include visit of the Town Hall of Levoča as it presents documents of the town and Mariánska Hora (in English Mariánska Hill) which serves as a centre for pilgrims of Virgin Mary.
Spiš Castle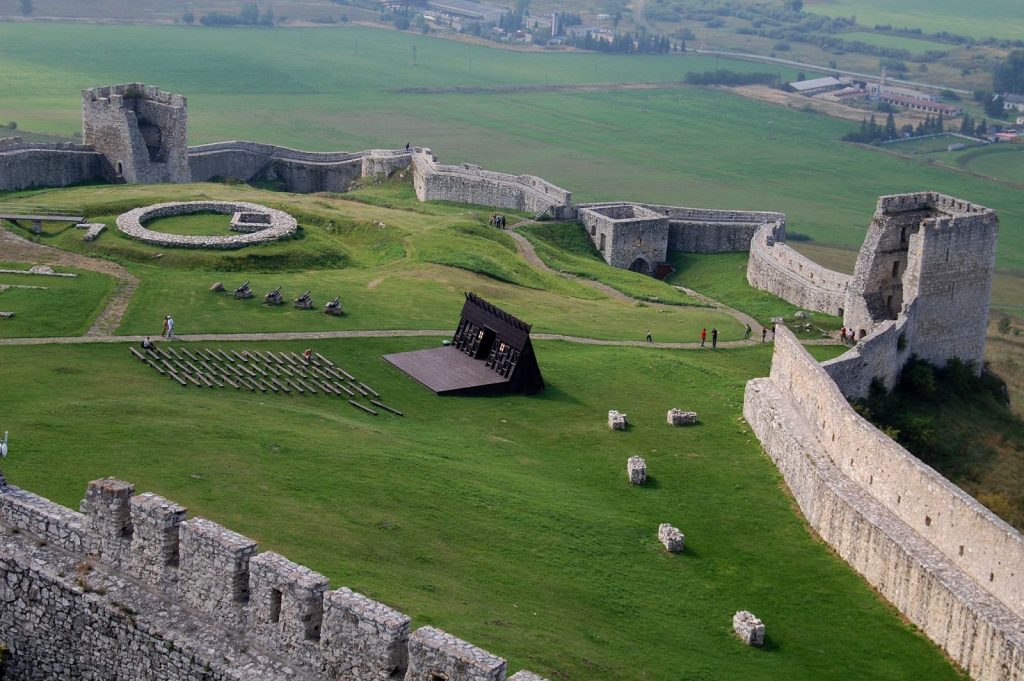 Spiš Castle is considered to be the biggest castle in central Europe as well as the national symbol of the republic.
It dates back to the 12th century when it served for fortification. Later, in its golden age, in the 15th century it became a seat of the administration and the government of Hungarian kings and nobility.
Although there are mainly ruins nowadays, it has never been conquered but it was badly damaged in fire.
The tour of Spiš Museum is dedicated to the presentation of the history of the castle and region, presentation of medieval weapons, rooms, kitchen and torture chamber.
However, the greatest experience it offers is the summer cultural medieval festival which takes place here.
If you wish to visit Spis castle on our private guided tour join it here!
Spiš Chapter
Spiš Kapitula ( Spiš Chapter) is situated west to the castle.
The former religious town also called Slovak Vatican was established at the crossroads of business paths below the castle.
Nowadays it serves as a seat of Spiš diocese.
The Gothic Cathedral of St. Martin built originally in the Romanesque style is another interesting feature of this town.
Spišské Podhradie
This little town situated below the castle served as a centre for crafts.
Tourists can admire a set of Gothic-Renaissance houses of townspeople with typical big gates bordering the square.
Narrow streets as well as several remarkable sacral buildings like for example the Church of Virgin Mary with precious gothic altar of St. Barbora
can also be found here.
Church of the Holy Spirit in Žehra
This Roman Catholic Church complements the whole complex of sights in Spiš region.
One of its interesting features is its interior decorated with wall paintings presenting various biblical stories.
Near the church, there is a travertine hill – natural conservation area Dreveník with precious plants offering a very attractive view of the surroundings of Spiš Castle.
4. Bardejov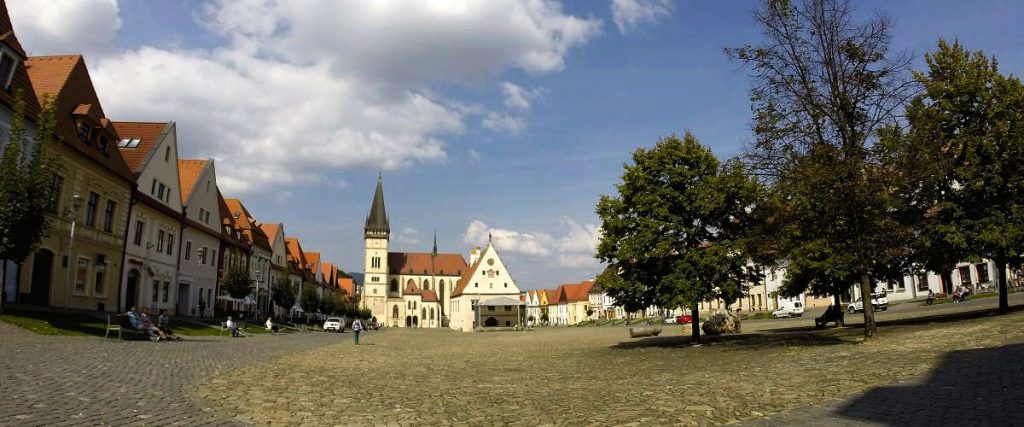 Although this town was included on the list of UNESCO in 2000, it has a history of winning several prizes for its historical sights even before that.
The history of Bardejov refers to Middle Ages as the first reference dates back to 1241 and then to the 14th century when it became an independent town with its own privileges.
This town is without any doubt called the most Gothic town in Slovakia due to its best-preserved town walls.
Rectangular square is surrounded by the Classical Renaissance houses, Town Hall and the Gothic Basilica Minor of St. Egidius from the 14th century with eleven gothic altars in its interior.
One of the interesting features of the town is a complex of preserved Jewish spa and a Synagogue from the 18th century.
Except the history tour, there are many other options for spending your free time here.
For example: relaxation in spa, exploring the nature and history in the open-air museum or several festivals and cultural events.
5. Wooden churches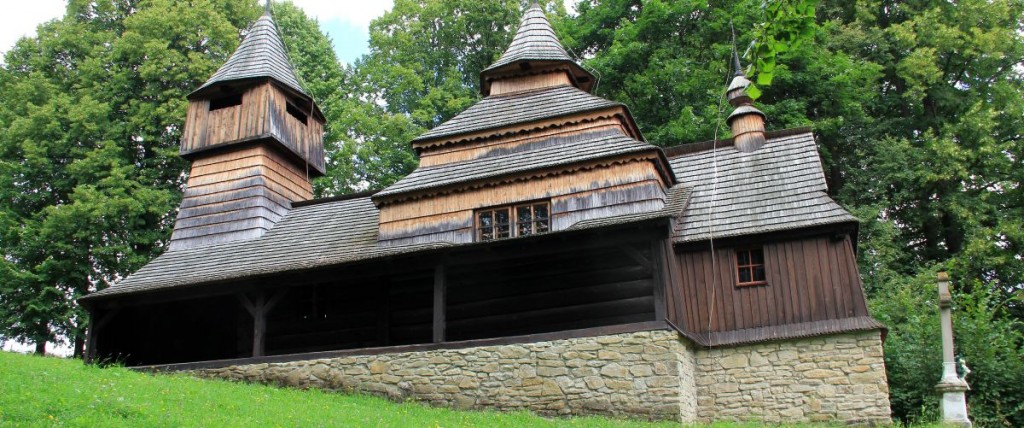 Slovakia is famous for its specific wooden traditional architecture.
There are more than 40 of these unusual wooden sacral buildings but only 8 of them – the ones with the greatest historical value – became the part of the UNESCO in 2008.
They are famous for their great preservation of beautifully wood-carved geometrical, natural flower ornaments, painted icons, frescoes, wooden altars, organs and constructions built without the use of nails.
The most famous ones are situated in the northern and central Slovakia – Tvrdošín, Leštiny, Hronsek, Kežmarok, Ladomirová.
However, the oldest one dates back to the 15th century and is sacred to St. Francis of Assisi in Hervartov.
5. Caves and Karst areas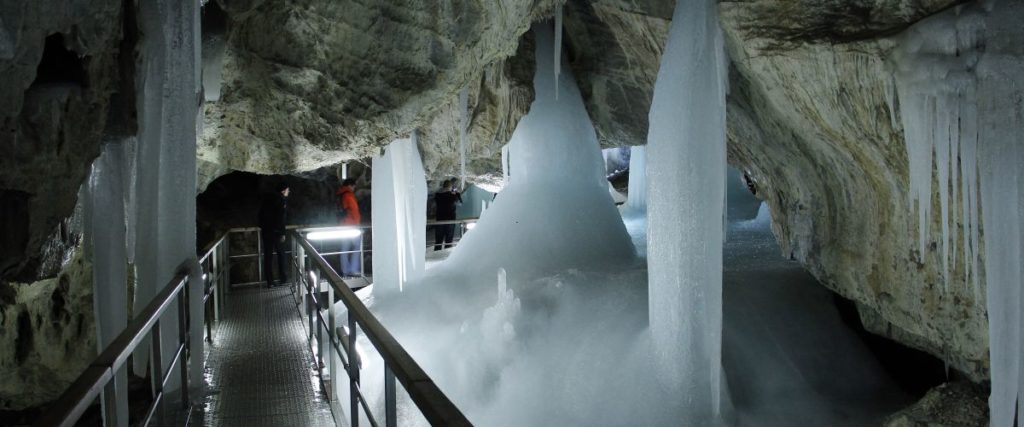 Slovakia is exceptional not only for the number of castles, wooden churches but also for the natural treasures like for example ice caves.
There are more than 6 200 caves in Slovakia, although just 18 of them are open for tourists, some for individuals, some just for people accompanied by experienced guides.
The most unique were included on the UNESCO List in 1995 and later in 2000 Dobšinská Ice Cave was also added here.
One of the most interesting caves in Slovakia is Ochtinská Aragonite Cave with marvellous presentation of various forms of aragonite reminding corals, crystals and spirals.
Domica – is the biggest cave in Slovakia which together with the Hungarian Baradla Cave make a unique cave complex lying in two states – Slovakia and Hungary.
Gombasecká Cave has a display of unique stalactites which are very long and thin and hence resemble rocky rain,
Jasovská Cave is a cave with high concentration of salt and humidity and hence having great remedial effect.
Dobšinská Ice Cave – the lowest ice cave in the world with valuable ice columns, icy waterfalls and stalagmites.
6. Carpathian Beech forests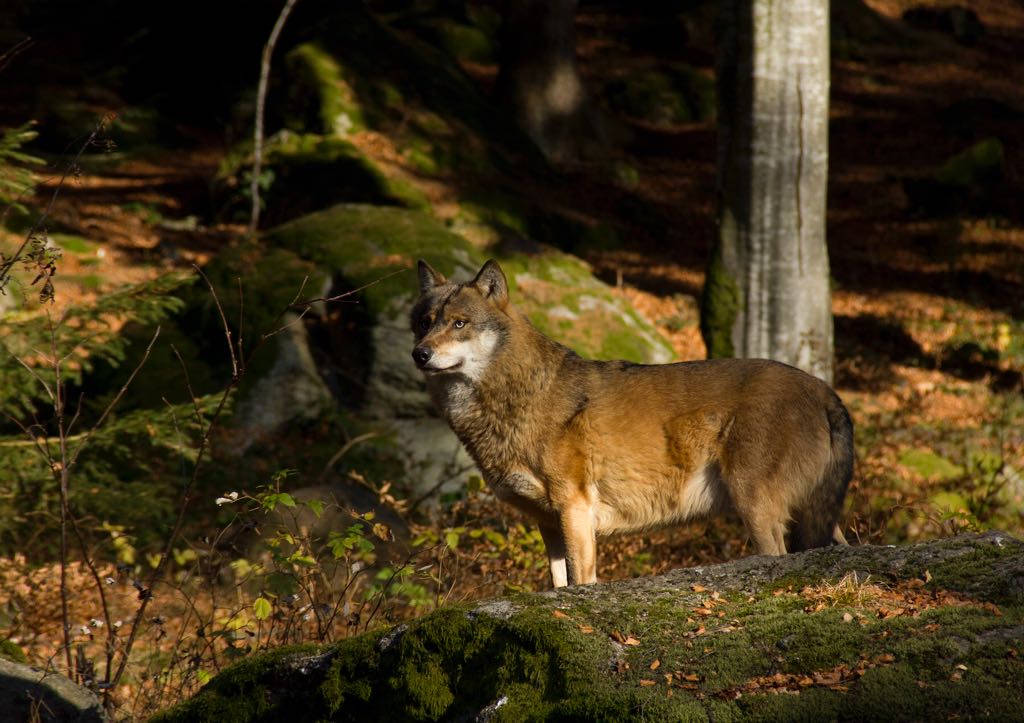 There are 3 protected areas in the eastern part of Slovakia in the National Park Poloniny.
The most important one is the area of Vihorlat.
It is considered to be the most forested one in Slovakia and for its calm and magical atmosphere it became a part of UNESCO List in 2007.
These forests are an example of original forests with wild fauna bears, wolves, lynxes, bisons and elks).
Flora has not been influenced by humans. The dominant plant is beech growing up to 40 m and living for 250 years, although the queen of all trees is a fir which is 500 years old and 50 metres high.
It offers the visitors marked paths and also the possibility to have a guide to help them to get better experience.
7. Fujara – Slovak overtone flute and traditional music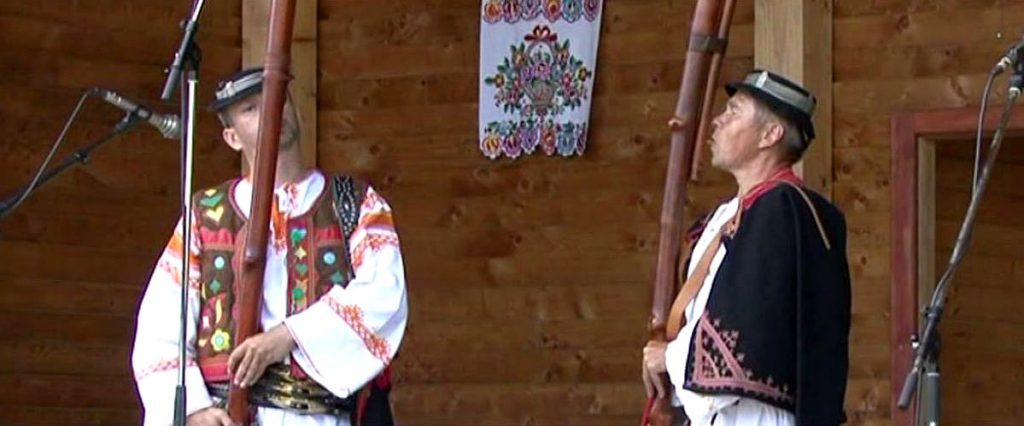 Slovakia is also famous for its folk tradition.
Culture with inseparable music and songs played by typical overtone flute which has been also a part of UNESCO since 2005.
Central Slovakia is a birthplace of this instrument – the purpose of its use was sending signals.
Later it developed into a musical instrument which was used by shepherds during pasturing flocks, various cultural events and celebrations and hence the motives were traditional – pastoral, love and bandit.
The instrument is made mainly from the elder wood for its good structure and sound qualities.
Fujara is special not only for its complicated production and exceptional tones but for fascinating ornamental decoration, as well.